Blog #93 - Sitcom Mission Longlist blog 2017
Published 1st June 2017.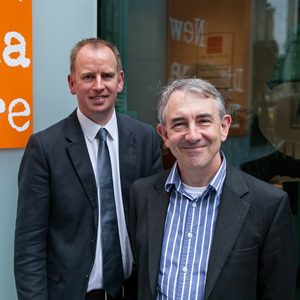 We had 207 entries this year, just down on 2016. Once again, we appreciate the hard work that everyone put into their labours of love. There are millions of people in the country and around the world that sit in front of the TV and complain that there's nothing good on but don't have a go at improving the situation. You have all made the effort to make things better in the world and we salute you for it.
We hope you enjoyed coming up with characters, exploring the situations, playing with the banter, making things worse, making them better, seeing your mates on the page, looking into the past and the future, using your imaginations, creating new worlds, annotating vicious dialogue and making everything all right in the end. Everyone that entered was in with a chance and everyone that entered started and finished a script. Again, we salute you and thank you. We can only be here if you are.
One thing we changed this year was the introduction of the Bronze Bullet entry because we wanted as many people as possible to receive feedback. This proved very popular and we were glad we could extend the service. However, as Lucy V Hay of Bang 2 Write says in this blog you shouldn't pay for script notes until your script needs them and there were too many examples of people that had sent their scripts off without doing basic checks on them. Our blog archive is full of helpful advice which will help your script to improve. We'd taken to the new-fangled industry of podcasts to pass our thoughts on. Too many times when we gave individual feedback we had to repeat ourselves on advice that had been previously stated by industry insiders, script readers and professional writers that was free and easily accessible on our website.
We understand that the amount of information can be overwhelming and at some point you need to throw up your hands and ask for help. As creative people ourselves, we know that pointers to improve your performance, your character, your story are necessary and welcome. So if you can follow the advice in three blogs for next year, it's this one from Katie Tyrrell about not writing Episode 1; the one about describing your characters, and check out BBC Writersroom to see how sitcom scripts are laid out. None of these three will necessarily improve your characterisation or story or let your writer's voice shine through, but it'll make it easier to read.
And now to the part where we lose 199 friends.
We've chosen the following scripts based on their potential and having a certain spark. As previous finalists have confirmed, the real work starts now. We'll be doing public showcases in September and the industry Grand Final in October and there'll be plenty of script development between now and then. But, for now, take a bow:
David Kidder - Salvage
Eleri Morgan - D1vaz!
Michael Arber - The Roaring Twenties
Aaron Caris - The Charity Shop
Nastassja Dhanraj - Hard Principles
BJ Hogan and Colin Elves - Explosion is Back
Katy Swainston - The Museum
Adriel Leff - Joe Pair
We'll be in touch. Bronze and Bronze Bullet feedbacks will go out over the next 48 hours. And we hope to see you all again next year. Keep writing!
Simon and Declan
More blog entries
Blog 99 - We have our Finalists for Sitcom Mission 2020!
Blog 98 - Breaking through the blockages