About The Sitcom Mission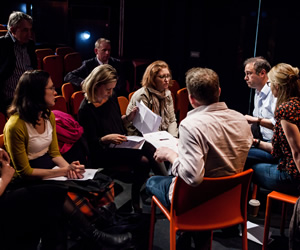 Formed in 2008 by producers Declan Hill and Simon Wright as a launchpad for writers, actors and directors entering the sitcom world, The Sitcom Mission is now aimed squarely at what Simon and Declan do best - script development.
Ever watched a new sitcom and thought: 'I could do better'? Well, now's your chance to prove it. The Sitcom Mission seeks out the best 15 minutes of original comedy - exciting, original characters with an individual voice and a plot that draws people in. Writing is hard (certainly harder than shouting at the television), but it's incredibly rewarding.
The previous contests have been judged by top comedy executives from all the leading UK broadcasters (pictured). Bryn Mills won in 2010 with Thunderer; Emma Edwards and Abigail Dooley triumphed in 2011 with What Next?; in 2012 Snez Naik's Yo Valet was voted the top sitcom and in 2013 it was Those Three Girls with Girlband. In 2014 we had our first joint winners: Adapting by Rob Bond and Warts and All by James Alleyne; and in 2015 we had the outstanding Blue Sky Thinking by James Huntrods as the winner. Nick Flügge, who wrote Ups & Downs, won in 2016; whilst the 2017 winner was Do It Yourself by Ben Hogan and Colin Elves.
Every 1's A Critic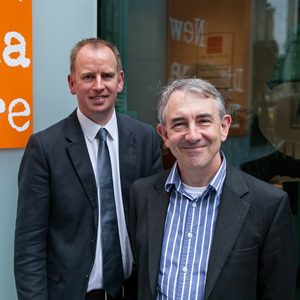 Declan Hill and Simon Wright's Every 1's A Critic held its first final of an international sitcom-writing competition in May 2009. It was judged by the heads of comedy from BBC TV, BBC Radio, Channel 4 and ITV. Over the months that the show was on at London's Leicester Square Theatre, the writers and actors had been seen by practically every important production company in the country - Endemol, Avalon, Tiger Aspect, Talkback, Roughcut, Hat Trick, Baby Cow and more. Dean Hardman, the winner, had a half-hour version of his winning entry commissioned by BBC Radio Production, and says: "I can't recommend enough working with Simon and Declan."
The showcase is an incredibly effective tool for getting your work seen by the people who matter. The Sitcom Mission is judged by comedy commissioners from the BBC, ITV, Channel 4, Sky & Comedy Central. We also attract producers from Avalon, Baby Cow, Hat Trick, Big Bird Films, Rough Cut, So TV, Talkback Thames, Tiger Aspect and BBC Radio Comedy.
One of the finalists, The House on Cedar Street by Julie Bower, was later commissioned and broadcast by BBC Radio 4 as 49 Cedar Street. Julie then went on to create and write CBBC's hugely successful So Awkward.
Since The Sitcom Mission started, around 3,500 scripts have been entered into The Sitcom Mission.
See our testimonials page to read comments from people we've worked with previously.
Declan Hill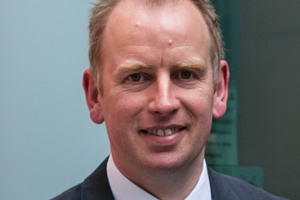 Declan got involved with The Sitcom Trials in 2003 as an actor and writer, and his sitcom Singing The Blues was developed by TAPS and filmed at the London Studios, starring Tom Chadbon (Peep Show) and Rebecca Sarker (Coronation Street). Declan is proud of the achievements of the last few years and is looking forward to taking The Sitcom Mission to even greater heights.

Simon Wright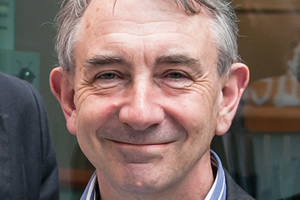 Simon has been involved in live sitcom as an actor, writer, producer and director. He acted and wrote for The Sitcom Trials for 7 years or so, and appeared in two of The Sitcom Trials shows on ITV. An ex of his, now living in California, was so impressed with the Trials when he described it to her, that she produced The Sitcom Trials, Hollywood. Simon co-produced The Sitcom Trials in 2007 and in 2008 (with Declan Hill), and is particularly proud that the 2007 show gained a Fringe Award for Best Encouragers of Talent. In 2009 he and Declan formed the company Every 1's a Critic to develop new comedy. As an actor, Simon has appeared in comedies such as My Hero and Derek.