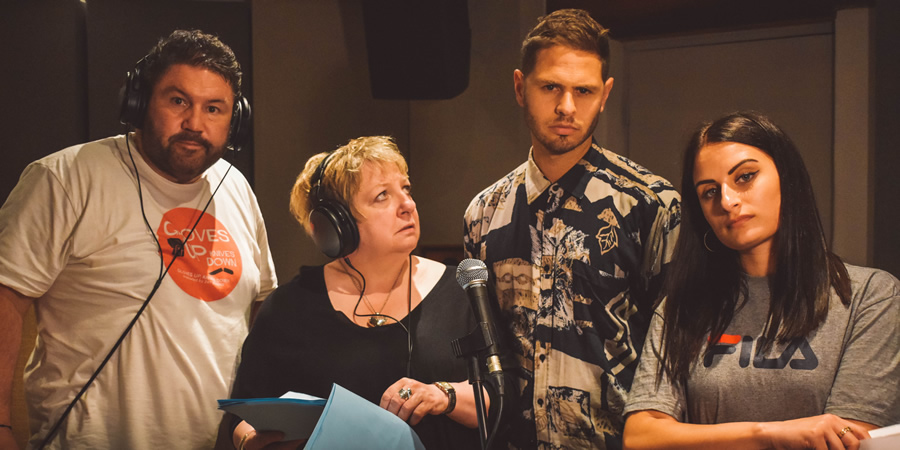 Genre

Sitcom

Broadcast

Channel

Episodes

1 Pilot

Starring

Writers

Director

Producer
The competitive world of poetry slamming in Edgware, North London, is the setting for this new musical comedy where one wrong iambic pentameter can result in instant elimination.
Created by writer and stand-up Steve Whiteley, Wisebowm is a true legend - only in his own head. He's still living with his step-mum, Val Bernstein who owns the local poetry club - Words on the Street -who is divorced from his dad, legendary poet, Sid Delicious after whom the monthly winners' cup is dedicated. Wisebowm is supported by his best friend Dean who is more addicted to scratch cards than poetry.
When rhyming rival poet, Katie Storm announces gluten blocks her creativity and she is now writing freely, Wisebowm is forced to go gluten-free in order to win the competition.
Wisebowm: Urban Poet boasts a colourful cast of characters from the local Turkish barber to a random pop-up antique vintage shirt shop - which is 'location fluid' - via the local café specialising in beetroot chai latte, and black coffee without milk - for equality's sake.
Production company

Also known as

Wisebowm: The Struggle Is Real

Laugh track

None
Broadcast details
First broadcast

Thursday 15th August 2019 on BBC Radio 4 at 11pm

Episode length

30 minutes