Stand-up Tez Ilyas is back with a third series of his Radio 4 show, TEZ Talks. To find out more, we sent Tez some questions via email...
Hi Tez. How has 2018 been for you so far?
Mate... manic... I went to Disneyland with my sister and her five kids where I fell out with my nephew, he's 8. Ooh, I also went on this Muslim illuminati retreat in Switzerland, it was bloody cool.
Oh, did you mean professionally? Yes, it's been very busy and full thank you.
TEZ Talks is back for a third series...
Yeah, so BBC Radio 4 commissioned a stand-up series (four 15 minute episodes) on the back of my very fun debut solo show TEZ Talks, in which I led the audience on a mock conversion to Islam course. Lols.
That did well and so I got a second series, that was largely based on my second show Made In Britain and third show Teztify.
Again, that did well and so I got commissioned to do a third series - double in length (eight 15 minutes) - and now I have no solo shows to base them on, so I'm very much pulling material out of my arse at this point.
If I get a fourth series, it will, a) be a miracle and, b) won't be out for years.
You must have been very busy writing?
YES! As mentioned above, so stop interrupting me.
Actually, whilst you're here, what are your thoughts on time travel?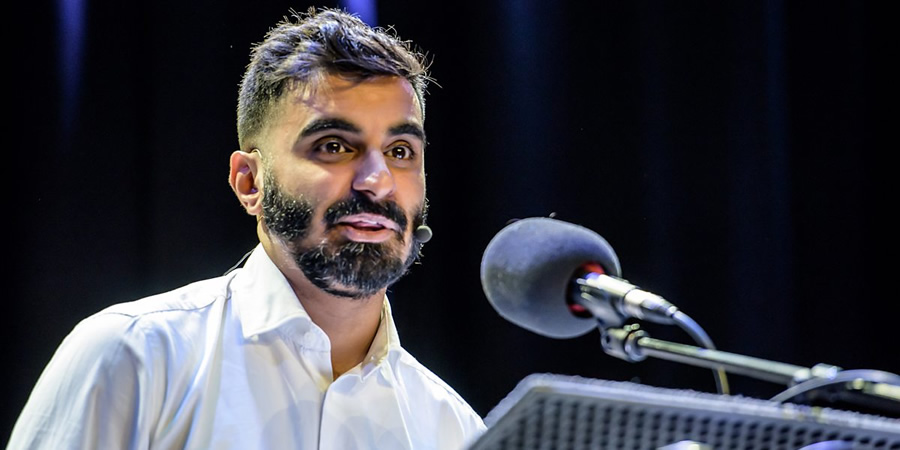 You have some great interactions with the audience in the new series.
Oh man... this one lady insinuated that her mother was part of the Sicilian mafia and that she could have me off'd in one phone call, so I should be careful how I interact with her! That got hairy!
[bThanks to the launch of BBC Sounds, all your episodes - including the first two series - will be available on demand any time...[/b]
Yay! I'm really pleased about that, mainly because they're coming out as a podcast and I'm the one comedian who hasn't started their own podcast and I was beginning to feel left out.
You mention your hometown on Blackburn in the show. Do you find the media, and the UK comedy scene, very London-centric?
I think it's getting better. I mean the live circuit has never been all about London and some of the best gigs in the country are outside London, here's looking at you Bristol.
The media definitely still is... Most of my meetings are down there, but with the BBC having a big presence in Salford and Channel 4 moving to Leeds I think things are improving.
Sometimes it can go too far. I had to record an episode of The Dog Ate My Homework in Glasgow, so you can get too much of a good thing.
The topic of racism features in some of the episodes - e.g. you recount the 'Pink Pigeon joke', which you were told this summer, to your face. The country is probably doing better than the 1970s, but clearly still has a way to go? Do you think racism will ever be 'solved'?
Is it? Racism is so fashionable now it's the new black.
I don't know, you know... I think those attitudes have always been there below the surface, but now these people have become emboldened by social media and high-profile charismatic individuals.
I don't think it'll ever be solved, but hopefully we can put it back in its tiny box and dump it in the ocean for a few years. Like Jumanji.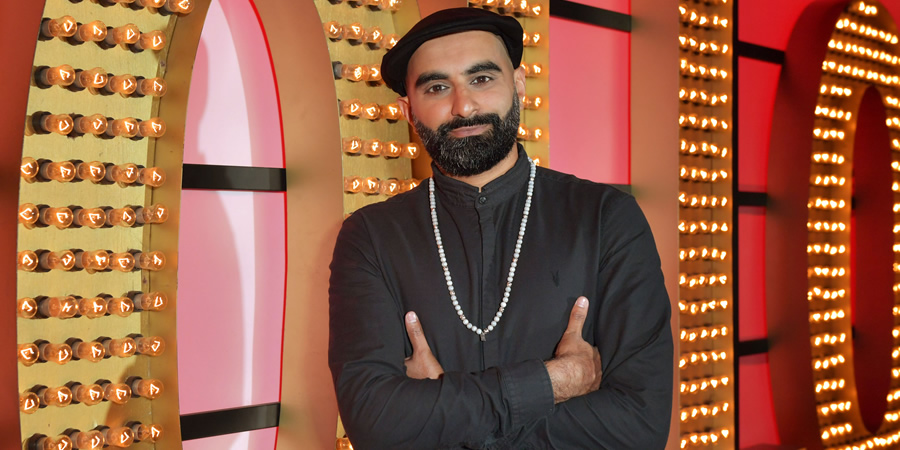 Aside from your radio show, you've got lots else going on at the moment Tez?
Aw man... yeah... Man Like Mobeen Series 2, Live At The Apollo, a mini Comedy Central special, a sitcom pilot, three separate entertainment pilots for TV and possibly even a book deal... maybe.
I don't know how Romesh does it. Respect to that man.