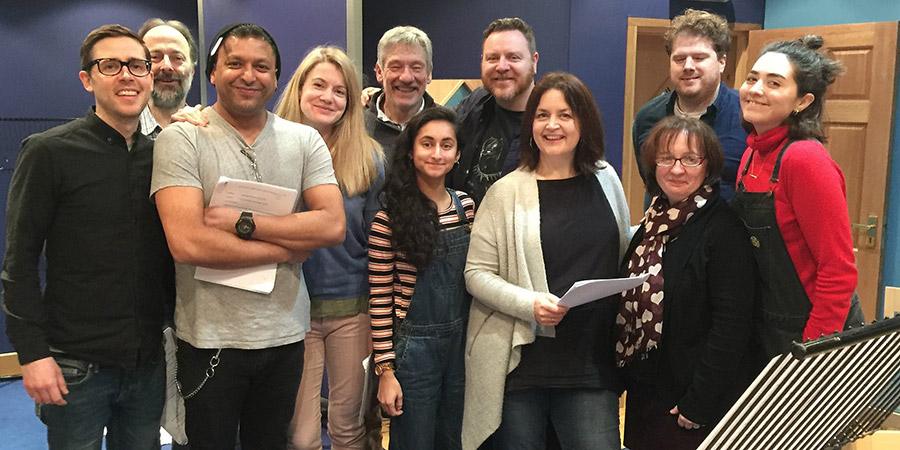 Genre

Sitcom

Broadcast

Channel

Episodes

Starring

Ruth Jones, Simon Armstrong, Remy Beasley, Vern Griffiths, Karen Paullada, Gareth Pierce, Siriol Jenkins, Mike Wozniak and Wayne Forester

Writer

Producers

David Peet and Ed Morrish
Splott is the story of Mandy Ferhat - a school cook and single mum to her live-at-home daughter Cherstey. When life gets tough Mandy turns to her bonkers neighbour Val, and her sweet but serial-killer obsessed colleague Kathleen. A passionate, sometimes gung-ho, but big hearted Mandy simply seeks peace, romance and happiness... none of this comes her way without a fight.
Ruth Jones says: "Let's be honest, who can't help but love the name Splott. A name made more loveable by the fact that it's a real place nestled in the heart of Wales's capital. I'm so excited to be playing a strong gutsy Cardiffian in what I hope is going to be a refreshingly daft and silly sitcom on Radio Wales."
Production company
Broadcast details
First broadcast

Monday 26th February 2018 on BBC Radio Wales at 6:30pm

Last new broadcast

Monday 2nd April 2018 on BBC Radio Wales at 6:30pm

Length of episodes

30 minutes

Last repeat

Saturday 7th April 2018 at 1:30pm