Geoff Norcott Radio 4 show
Geoff Norcott turns 'agony uncle' for Radio 4's Never Kissed A Tory
Geoff Norcott presents Never Kissed A Tory, a Radio 4 comedy discussion show about ideological friction
The comic and his guests will be trying to help those who've crossed "tribal faultlines in the culture war"
The show is seeking contributors who've fallen out with friends and family over political differences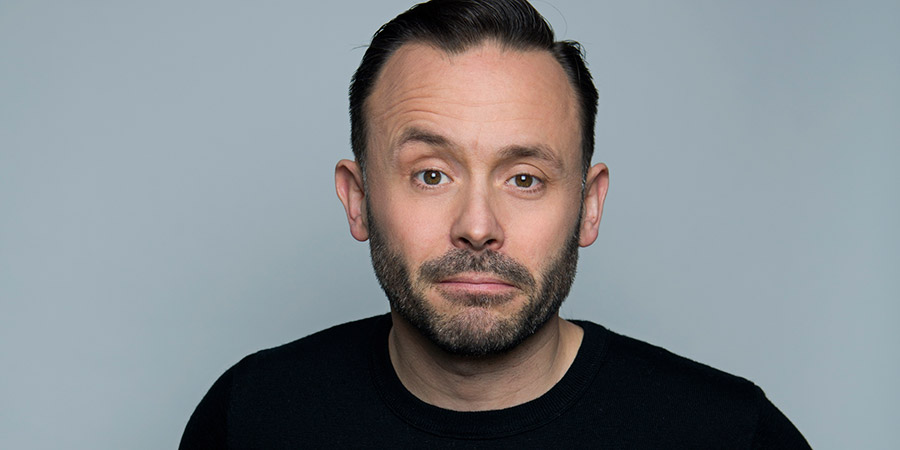 Geoff Norcott has landed a Radio 4 show in which he plays "agony uncle" to disaffected people whose political opinions have made them unpopular with friends and family.
Recording on the 6th October in London, Never Kissed A Tory will see the right-wing comic and guest comedians discuss the problems of people who've crossed "tribal faultlines in the culture war", with the show expected to air in the next couple of months.
Issuing an appeal for contributors on his What Most People Think podcast, Norcott asked: "Have you ever been in trouble or fallen out with people professionally or personally because of political differences, or whether or not you're Team Meghan or Team Harry, Leave or Remainer, any of this kind of stuff? Has it affected your life?"
Potential examples he cited included "a Brexiteer at university and you got outed and had to pretend you'd changed your mind about Brexit". Or "maybe you're a bit of a Corbynista and were working at a hedge fund and found they were speaking about people like you derisively all the time. I do think this cuts both ways."
However, while Norcott has had no difficulty recruiting right-wing contributors thus far, he is struggling to attract those with left-wing views.
"Understandably, to a certain extent, people on the left are worried that it might cause them problems at work, which is both a problem but kind of underlines why we're making the show" he admitted.
"People don't want to sit in a room and tell us these stories, there's the pressure of performance and the pressure of potentially getting cancelled from your job as diversity and inclusion officer at Warwick University, for example. Other universities are also equally deluded."
And so he is appealing for anonymous submissions to whatmostpeoplethinkuk@gmail.com.
"Whether it's your loved ones, your family, has it destroyed pillow talk for you, has it enhanced it maybe? There's nothing like a grudge fuck ... The responses I've got have made me think more than ever that this is a really valid topic to be looking at and certainly the fact that people didn't feel comfortable speaking about it is proof of concept."
Never Kissed A Tory echoes a theme of Norcott's recent Radio 4 stand-up special, It's OK To Change Your Mind, which aired in April, exploring how firmly we hold onto our principles and convictions.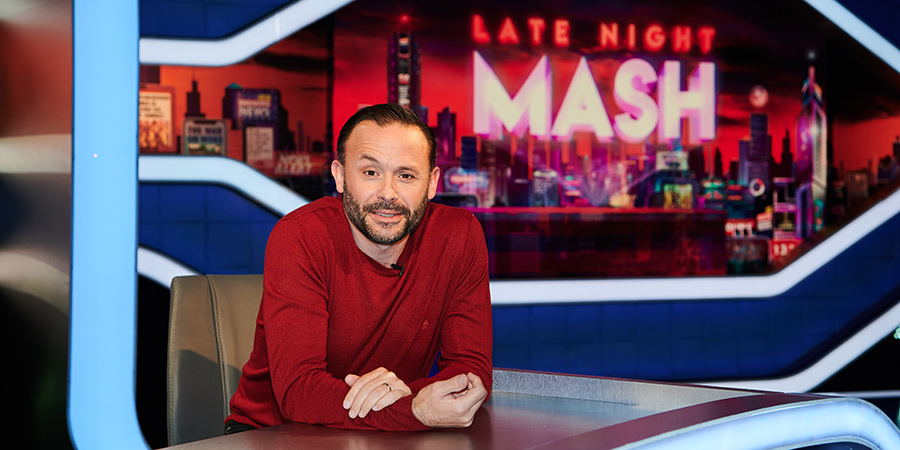 Writing in The Telegraph earlier this month, the Late Night Mash correspondent rejected the idea that his political views made him an on-set pariah.
"I'd love to tell you that among the cast I'm the odd one out on the Mash set, that I have a separate dressing room - that they eat their vegan wraps while I tuck into some veal. But the truth is we all get on. I find the idea of putting barriers up to people who don't think like you a bit intellectually embarrassing. "I won't be friends with a Leaver", "I've never kissed a Tory", that sort of thing.
"The inference is that the person who says it is an awesome person simply because of where they put a cross on their ballot paper once every five years. I'd argue being a good human being is a little more complicated than that - you're not the sum total of e-petitions or how many witty banners you've had appear on Newsnight."
Norcott published his first book, Where Did I Go Right? How The Left Lost Me in May, and is currently touring his I Blame The Parents show.
---
For updates, click the button below.
"Voting Conservative is like buying a James Blunt album: loads of people have done it, but weirdly you never meet them..."
Comedian Geoff Norcott should have been Labour through and through. He grew up on a council estate, both of his parents were disabled, and his Dad was a union man. So, how was it that he grew up to vote Tory?
Through his colourful childhood in South London, we meet Geoff's vibrant family. His mother, a council estate matriarch crossed with Tony Soprano, ever willing to offer frank sexual advice or make life hell for the housing office. His maverick one-armed dad with blunt homespun philosophies on everything from punctuality to women and a dream to drive all the way around the M25. We also witness young Geoff's disastrous attempts to put out a kitchen blaze using an aerosol, and join him diving in and out of industrial skips with his best friend, as if they were holidaying in a lagoon.
The big myth about the British working-class is that they're born Left-wing and generally stay that way. The working class intention to vote Tory has frequently flirted with the 50% mark. Labour haven't won the popular vote in England since 2001. And as the Left is increasingly diverted by identity politics, the one identity they often forget is the working-class.
Written with warmth, wit and often laugh-out-loud humour, Where Did I Go Right? is Geoff's attempt to understand why he ended up voting 'for the bad guys', and the perfect place to start if you want to understand why in Britain, blue-collar conservatism might be here to stay.
First published: Thursday 13th May 2021
Publisher: Monoray
Pages: 320
Catalogue: 9781913183431
Buy and sell old and new items
Search for this product on eBay
Buy and sell old and new items
Search for this product on eBay
It looks like you're in the US? Fear not! Almost everything can still be ordered.
Amazon UK
deliver internationally,
Amazon.com
carries many items separately, or you can look out for US/Canadian flags on our product listings for direct links.
If ordering from a UK store, please note that you are in Region 1 (DVD)/Region A (Blu-ray), whilst the UK is in Region 2/B, respectively. This means that many - but by no means all - may fail to play. Look for products marked "Region free", "All regions", "Region 0" or "Multi-region". Blu-rays may also be marked "Region A/B/C", "Region free", or variations thereof. You may also check whether your DVD/Blu-ray player supports multi-region playback (also referred to as "region free"), or whether it can be set to do so. There should, of course, be no problems with books, CDs, or other physical items.
More advice & help on importing
Share this page