Sarah Millican's panel show
Sarah Millican to host Radio 4 panel show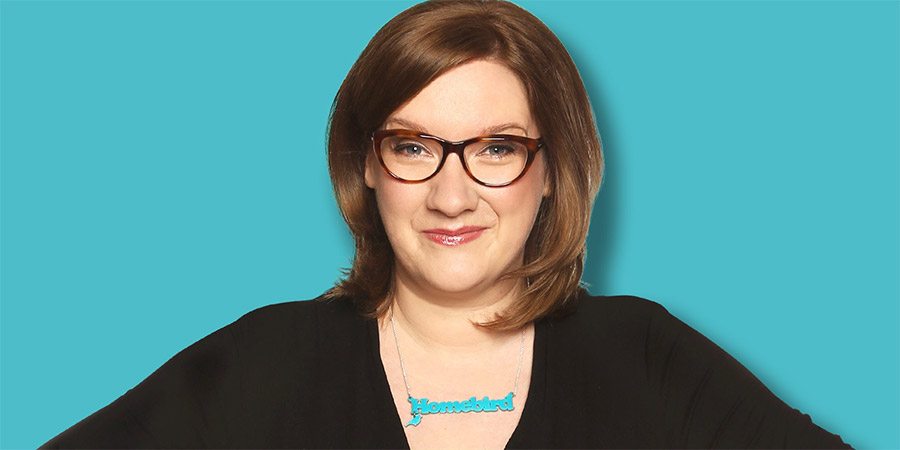 Sarah Millican is to host the pilot episode of a new panel game format for Radio 4.
Elephant In The Room will use surveys on subjects "from childhood, to work, to daily rituals, to cheese" to work out which panellist is closest to, and furthest from, the national average.
The producers explain: "Sarah will be asking our panellists questions like: 'Age at which you had your first kiss?', 'Cheese preference?', 'Film you've watched the most times?', and so on. The winner will be the most average. But joint winner will be the most different, the furthest from the norm."
The pilot episode of Elephant In The Room will be recorded at The Shaw Theatre in London on Sunday 1st October. Tickets
At the time of writing the guest line-up has not been announced but the tickets page promotes the fact the show will feature "an excellent line up of panellists (three champion women and one smashing male)".
Sarah Millican is also due to launch her new autobiography in October.
---
For updates, click the button below.
Part autobiography, part self help, part confession, part celebration of being a common-or-garden woman, part collection of synonyms for nunny, Sarah Millican's debut book How To Be Champion delves into her super normal life with daft stories, funny tales and proper advice on how to get past life's blips - like being good at school but not good at friends, the excitement of IBS and how to blossom post divorce.
If you've ever worn glasses at the age of six, worn an off-the-shoulder gown with no confidence, been contacted by an old school bully, lived in your childhood bedroom in your thirties, been gloriously dumped in a Frankie and Benny's, cried so much you felt great, been for a romantic walk with a dog, worn leggings two days in a row even though they smelt of wee from a distance, then this is YOUR BOOK. If you haven't done those things but wish you had, THIS IS YOUR BOOK. If you just want to laugh on a train/sofa/toilet or under your desk at work, THIS IS YOUR BOOK.
First published: Thursday 5th October 2017
It looks like you're in the US? Fear not! Almost everything can still be ordered.
Amazon UK
deliver internationally,
Amazon.com
carries many items separately, or you can look out for US/Canadian flags on our product listings for direct links.
If ordering from a UK store, please note that you are in Region 1 (DVD)/Region A (Blu-ray), whilst the UK is in Region 2/B, respectively. This means that many - but by no means all - may fail to play. Look for products marked "Region free", "All regions", "Region 0" or "Multi-region". Blu-rays may also be marked "Region A/B/C", "Region free", or variations thereof. You may also check whether your DVD/Blu-ray player supports multi-region playback (also referred to as "region free"), or whether it can be set to do so. There should, of course, be no problems with books, CDs, or other physical items.
More advice & help on importing
Share this page