Andrew Lawrence gets Radio 4 sitcom
Andrew Lawrence gets Radio 4 sitcom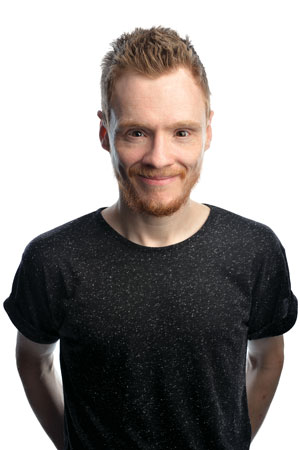 Comedian Andrew Lawrence is to star in his own sitcom for BBC Radio 4.
The stand-up comic has written and will star in There Is No Escape, a four-part comedy about a man wholly dissatisfied with his life.
The series will be broadcast in Radio 4's coveted 6:30pm comedy slot.
The BBC explains, "Andrew is completely dissatisfied with his lot: work, home, his girlfriend, all of it. He constantly aspires to something better, to escape from this dreary life. But his attempts to improve himself will have to be a lot less feeble if they are ever going to succeed."
Lawrence has previously fronted two stand-up series on the station, What To Do If You're Not Like Everybody Else, which ran in 2010 and 2011, and 2012's Andrew Lawrence: How Did We End Up Like This?.
Speaking to British Comedy Guide, Andrew explains: "It's the first bit of radio I've done for almost three years, and once the project's finished I will probably take a break from radio and TV again and concentrate on my live stand-up. I'll be touring Uncensored throughout the coming year, my sixth new tour in consecutive years."
Andrew Lawrence is currently performing Uncensored at the Edinburgh Festival Fringe, his tenth consecutive year at the arts festival. Lawrence revealed in July that this would be the last time he plays the Fringe, and has since used Twitter to hit out at its increasingly high costs for both performers and audiences.
For details of dates and venues, see AndrewLawrenceComedy.co.uk
Lawrence courted controversy last October, hitting out at a left-wing political bias in comedy that does not reflect public opinion, and criticising the BBC in particular for fostering "a deeply ingrained militant liberal politics at every level" of the organisation.
Uncensored follows in that pattern, questioning the state of modern comedy with its near singularity of opinion, and indeed of the wider media landscape. It runs until Sunday 30th August at the Assembly Roxy.
There Is No Escape will be recorded in London during September. To apply to be in the audience see our free tickets page
Share this page