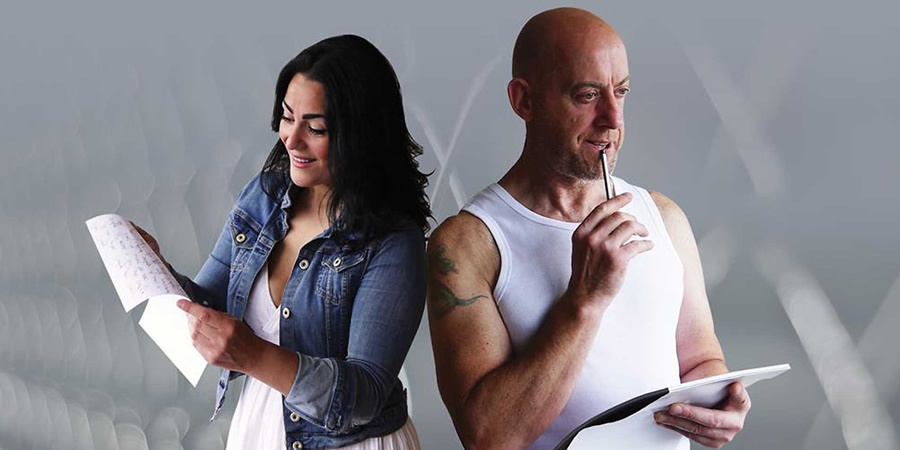 Genre

Comedy Drama

Broadcast

Channel

Episodes

Starring

Writers

Producer
A comedy of correspondence between a recently divorced woman and a recently imprisoned man. Despite wanting different things, their letters help them find some common ground.
Jenny is a 40 something, adventure-seeking mum, forced to move back in with her parents in a posh suburb of Glasgow, after her marriage broke down (in no small part due to her lust for life... and the gardener!).
Bored of her life back in this middle-class enclave, and in a search of some excitement, she's registered with a website called Jailmates.com and begun corresponding with inmate Gerry, a fellow Glaswegian from the other side of town, currently serving 18 months for stealing books and selling them online.
Gerry is a 40 something self-proclaimed scholar. He's found a new friend (and perhaps more) in Jenny, and is looking forward to some female companionship to distract himself from life inside.
Their backgrounds and experiences of life couldn't be more different - on a day-to-day basis, Jenny worries about not fitting in with the other mums at the school gate, while Gerry's just trying to make it through the day unscathed.
Jenny is frustrated by the expectations placed upon her by the world, constantly rejecting pressure to conform, and - albeit in starkly different circumstances - Gerry is too.
Through this series of letters, they discover a common ground and compatibility, but will a relationship develop?
Production company

Laugh track

None
Broadcast details
First broadcast

Friday 12th February 2016 on BBC Radio Scotland at 1:30pm

Last new broadcast

Friday 27th January 2017 on BBC Radio Scotland at 1:30pm

Length of episodes

30 minutes

Last repeat

Saturday 28th January 2017 at 11:30am