DAB station Union JACK Radio is looking for comedians to send in stand-up material for them to broadcast as part of a new comedy radio show - #StandUpToCorona.
The station says: "We know that Coronavirus is having a pretty drastic effect on the lives of comedians, with the cancellation of many gigs, live events and festivals impacting on what they do.
"That's why Union JACK Radio is launching #StandUpToCorona - a daily commitment to play more comedy than anywhere else in British radio.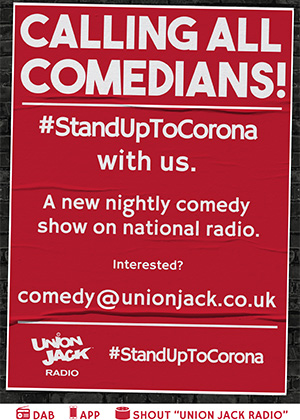 "Over the next few weeks, we want to support as many comedians as we can by providing a national audio platform that will allow thousands to hear their comedy, bringing laughter to even the darkest hour. Right now, one of the best ways to support comedians is to seek out their online content and help them increase their exposure during this period. So that's exactly what we want to do.
"Every Monday, Wednesday and Friday night, Union JACK radio will be airing a bespoke comedy show (#StandUpToCorona) to thousands of listeners, featuring clips from classic comedy (Blackadder / Fawlty Towers) as well as stand-up from the best up-and-coming comedians in the country. We want to shine a light on emerging talent in this trying time. Think of it as a mixed bill show featuring stand up - sketches - classic comedy - impressions - and more!
"So, if you're a comedian - or represent one - then we want to hear from you."
The station is looking for comedians to send in audio material which they can broadcast - ideally "around 10 minutes" in length.
They say: "This is an evolving situation and process, and we hope to accommodate as many comedians as possible. While payment isn't possible for every comic, we will credit each comedian according to their content, and depending on the format, some remuneration may be possible. At the end of the day, we want to #StandUpToCorona and support the live comedy industry."
To submit material email comedy@unionjack.co.uk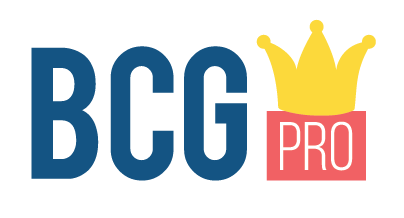 Enjoyed reading? This article is provided as part of
BCG Pro
. For much more like this, including premium articles, resources, tools and services,
find out more and subscribe
.