The Short Com TV Sitcom Writing Competition 2021 is open for entries.
The competition, which is now in its second year, aims to find the best new emerging comedy screenwriting talent and help them break into the industry.
Organisers say: "Our really encouraging debut year saw not only a strong number of entries but also an exceptionally tight contest to determine a final shortlist. The competition was eventually won by Joe Barnes and his script Joy after the collective votes from the expert industry panel of judges. The script reading team was hugely impressed by the number of quality entries and the overall positive feedback from entrants, so much so we are looking forward to its second iteration."
The judging panel for the 2021 contest will include Michelle Farr-Scott, Head of Scripted at Ranga Bee Productions; Sam Underwood, producer of Channel 4's Lee And Dean; and Sam Ward, producer of the BBC show Mandy, starring Diane Morgan.
Short Com will put forward the shortlisted scripts to interested production companies and agents after the competition has concluded, as part of their efforts to help talent be recognised and hopefully lead to commissioned work for entrants. The scripts will also be inducted into a brand new initiative, The Short List, an index of scripts which recognised industry figures can request to view.
In the words of Short Com creative director Chris Aitken: "The industry would not exist without the skill, talent and imagination of writers. Getting noticed or recognised is incredibly tough in what is a seriously competitive industry and art form. The Short List is Short Com's new approach to help promote and give visibility to emerging talent. And that their achievements in our writing contests are not forgotten. With more script writing contests in the works, we look forward to adding more names to the page in the coming future."
The competition is sponsored by Final Draft and BCG Pro, and thus the 2021 winner will receive a free copy of the Final Draft scriptwriting software and one year's membership of the BCG Pro platform (or a year's free extension, if they're already a member).
The competition costs between £10 and £45 to enter, with the higher priced entry options including feedback. The early bird deadline (for the cheaper entry rate) is 19th April, and the final deadline is 9th July.
To find out more and enter visit shortcom.org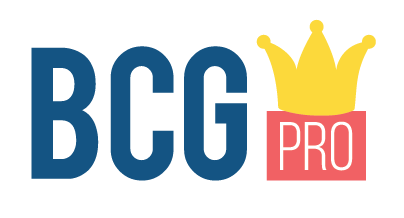 Enjoyed reading? This article is provided as part of
BCG Pro
. For much more like this, including premium articles, resources, tools and services,
find out more and subscribe
.