The Edinburgh Festival Fringe Society has announced its registration form for the 2021 Edinburgh Fringe will open on 5th May. However, with continued uncertainty around what coronavirus restrictions will be in place come August, it remains unclear whether acts will be able to find venues to perform in.
Alex Petty, the director of the mammoth Free Festival - which is now an integral part of the Fringe's comedy offering - is un-sure whether he'll be able to operate any of his normal venues this August.
Founded in 2004, the Laughing Horse Free Festival has grown to become one of the largest venue operations in Edinburgh. In 2019, it operated 38 rooms in 25 venues - with its programme boasting nearly 400 varied shows to choose from.
However, as Alex explains below, due to the Scottish Government's strict safety measures, this year it looks like the Free Festival may be running just two indoor rooms... or quite possibly zero.
Alex Petty's view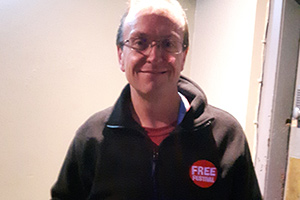 Now I've heard more of what the Scottish Government is saying about the likely restrictions for putting shows into venues, it's now hard not to be very pessimistic for a meaningful Edinburgh Fringe to take place this year.
As I understand it, Scotland is highly likely to stick to the 2-metre distancing rule indoors that was announced this week for venues opening indoors on 17th May, and the intention is that this rule will be the final restriction to be removed in Scotland after all others - potentially even at Level "0".
The difference between the 1-metre distancing that was hoped for (which operates in England with safety mitigations like mask-wearing) and 2-metre distancing effectively rules out most rooms that we usually run.
At full capacity the Ballroom at the Counting House and Maggie's Chamber at The Three Sisters both hold 130 people. Under 1-metre distancing this would be reduced to around 60; with 2-metre distancing it would likely be around 30... if that capacity is even viable for the venues themselves to operate.
We'd be unable to run any other rooms at 2-metre distancing, whereas with 1-metre we would be able to run most of our usual venues and rooms, apart from the very smallest.
On top of that, there is still no knowing what other restrictions will be put onto venues and events as well the distancing rule, and of course there is nothing official on anything from the Scottish Government - with all indications are this information is still weeks or potentially months away from being available.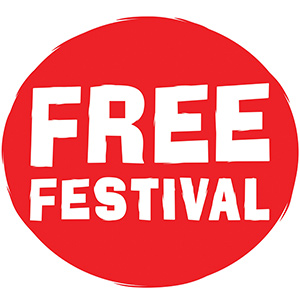 Free Festival still aims to offer spaces for shows if we can - be it outdoors with limited capacity, larger rooms if they are viable to operate, or in any space at the last minute if things change even in July or August. Both we and all our venue owners are very keen to do what we can to support performers that do wish to put on shows.
Clearly it is hugely disappointing that the conditions will likely be far more onerous on venues in Scotland than in England, where we can run much smaller venues. We have a full programme planned for the Brighton Fringe in June.
I would suggest that this is the time for performers to consider online shows or alternatives for August, and take an opportunity to perform in Edinburgh as a bonus if it happens. The Camden Fringe in London is running, for example.
I do hope that the Scottish Government will at least officially confirm everything one way or another at some stage, rather than leaving everyone in limbo indefinitely - but sadly this has not been the case up until this point.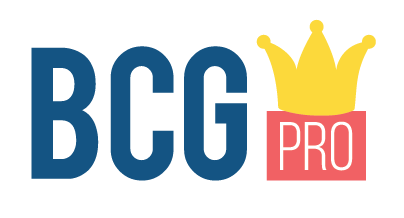 Enjoyed reading? This article is provided as part of
BCG Pro
. For much more like this, including premium articles, resources, tools and services,
find out more and subscribe
.