Episode 144 - The Office: How It All Began, with Anil Gupta and Richard Pinto (Part 2)

Sitcom Geeks: Episode 144 - The Office: How It All Began, with Anil Gupta and Richard Pinto (Part 2)
James and Dave update on sitcom news (including jingle), then a fascinating insight into how The Office came about from producer Anil Gupta, and more tales of TV mayhem from Anil and Richard Pinto, the writer-producer team that gave you Goodness Gracious Me, Citizen Khan and more.
Published: 16th July 2020. Length: 55 minutes. Size: 50.6mb
News theme by Mansardian under Creative Commons 3 Licence via Freesound
Next Sitcom Geeks episode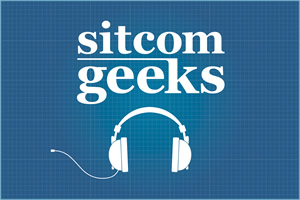 Date: 30th July 2020 Length: 30 mins Size: 42.2mb
The writer and star of Channel 4's hit TV series Home talks to James and Dave about the journey, via the distinctly-named Dutch Elm Conservatoire sketch group, a dramatic role...