RHLSTP 232 - Caroline Quentin

RHLSTP 232 - Caroline Quentin
RHLSTP #231: Bohemian Rhapsody Karaoke - RHLSTP is back at the Warwick (Coventry) Arts Centre and Richard is discussing his daughter's reaction to the Teletubbies and his son following in his footsteps. His guest is actor and temporary expert on ugly pets, Caroline Quentin. They discuss the most terrifying children's TV characters, being sacked for failing to dress priests, the wonder of Bernie Clifton, the strong women in Men Behaving Badly, why Caroline stopped doing Jonathan Creek and whether she'd return, what Richard will be buying her for her imminent birthday, why she's worried about Martin Clunes touching her breast and what it's like to be haunted by a ham-eating ghost. Plus Caroline sings her 1990s top 30 single beautifully, whilst Richard sings the theme to Dream Stuffings less beautifully.
Download episode
(right click, select save link)
Published: 6th November 2019. Length: 66 minutes.
Video
Next RHLSTP episodes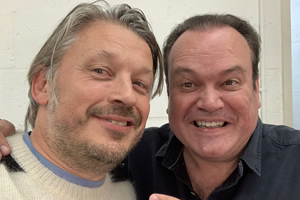 Date: 13th November 2019 Length: 66 mins Size: mb
RHLSTP #233: Joke Thief. RHLSTP comes to the Marlowe Theatre in Canterbury, a town divided by what should happen to the local takeaway shop, but with an audience smart enough...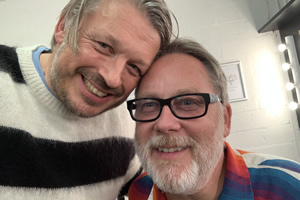 Date: 20th November 2019 Length: 64 mins Size: mb
RHLSTP #234: Little Tich's Shoes. RHLSTP returns to the Marlowe Theatre I'm Canterbury for the second week running and Rich is doing some of his topical material about St Augustine....