RHLSTP 235 - Max & Ivan

RHLSTP: #235 Tiny Teeth. Rich is at the Cambridge Corn Exchange and has had a dream about eating lettuce with Blur and that's pretty much the most exciting thing that's happened to him this week. His guests are the most bizarre of things, a double act that like each other, Max & Ivan. They chat about falling asleep whilst acting, organising stag dos, watching yourself toilet, the Spanish equivalent of the Tooth Fairy, what it's like to be the youngest professional wrestler, Richard's disappointment at not becoming the new leader of Isis and creating a homage to fifties radio comedy. Plus whilst people of different nations should not be allowed to breed - are we finally able to say that in our brave new world?
Download episode
(right click, select save link)
Published: 27th November 2019. Length: 72 minutes.
Video
Next RHLSTP episodes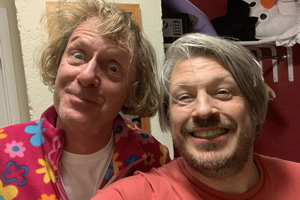 Date: 29th November 2019 Length: 0 mins Size: mb
RHLSTP #236 Don't Look Down. Richard has yet another stomach upset, adding some much needed jeopardy to the podcast. And it's a meeting of Turner Prize winners past and future...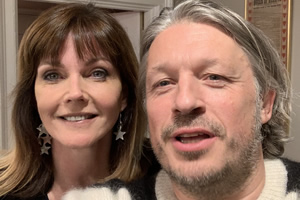 Date: 4th December 2019 Length: 62 mins Size: mb
RHLSTP #237: Christmas Presents for Ethiopia. Richard is at the Brighton Theatre Royal and in danger of having a deadly secret revealed unless he stumps up the cash, but is...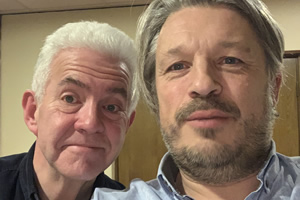 Date: 6th December 2019 Length: 67 mins Size: mb
RHLSTP #238 Degree! Degree! Richard is at the City Hall in steel obsessed Sheffield and his guest is proudly professional Yorkshireman and poet, Ian McMillan. The conversation dances through Tupperware...