RHLSTP 190 - Greg Davies

Richard Herring's Leicester Square Theatre Podcast: RHLSTP 190 - Greg Davies
RHLSTP #190: Greg Davies - Bowl of Cheese. It's a showdown battle of who is best, Richard or Hugh Jassburn - in book form at least, but Richard is keen to bring back one of his all time favourite guests: the magnificent beast and Master of Tasks that is Greg Davies. They discuss schoolday soilings; dick-lifters; being related to a ghost; little Alex Horne; the exquisite pain of laughing when you're not meant to; sex with teddies; the saddest of bachelor meals; the death of two fathers; the devastating surprise of ageing; what it takes to be in your fifties; the weirdest group of celebrities to gather at Buckingham Palace; and the wondrous comedy of commitment to joyous stupidity. It's eye-wateringly funny stuff with two childish old men who should know better.
Please support our podcast and our new sponsor by claiming your free beers (you just pay £2.95 p&p): beer52.com/rhlstp Please buy the new Emergency Questions book for yourself and all your family: gofasterstripe.com/eq
Published: 21st November 2018. Length: 85 minutes. Size: 117mb
Video
Next RHLSTP episodes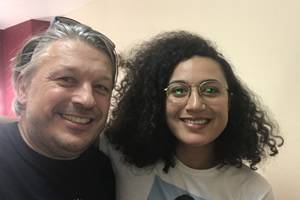 Date: 28th November 2018 Length: 75 mins Size: 104mb
RHLSTP #191: Rose Matafeo - Ladybird. Richard has had a ladybird in his house and is reminded of the horrors of the 1976 ladybird invasion, but how it eventually paid...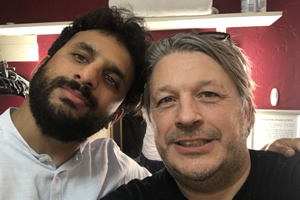 Date: 5th December 2018 Length: 71 mins Size: 97.4mb
RHLSTP #192: Nish Kumar - Not Michael Sheen. Richard's participation in a PTA quiz in his village led to an unlikely correspondence with one of his new neighbours, but he's...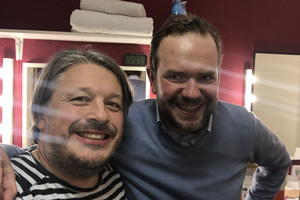 Date: 12th December 2018 Length: 79 mins Size: 109mb
RHLSTP #193: James O'Brien - Sean Connery's Macbeth. Rich is back on terrestrial TV as a last minute guest on a new Channel 5 gameshow, so cheg on suckers, he's...
Richard Herring's Leicester Square Theatre Podcast - All Episodes