Episode 11

The Twelve Shows Of Richard Herring: Episode 11
TSORH #11 - Wriggling and Wiggling and Copulating Inside Her. Somehow we've got through to show 10 of the run unscathed. Richard is nervous about another unexpectedly complex show, We're All Going To Die! Will this be where he stumbles and falls? Will he actually die on stage? Hear his pre and post match analysis, plus an airborne stage invasion at a weirdly apt time. Herring also looks forward to the last two remaining shows, Lord of the Dance Settee and the as yet, not entirely written, Happy Now?
Published: 10th September 2015. Length: 31 minutes. Size: 28.8mb
Next TTSORH episodes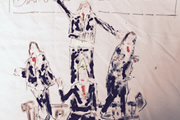 Date: 15th September 2015 Length: 27 mins Size: 24.8mb
TSORH #12 - Anal Flute. We're nearly there and when I say we, I mean I. It's the last of the old shows in the Herring's Dozen, [i]Lord of the...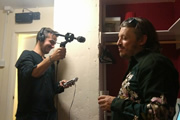 Date: 18th September 2015 Length: 57 mins Size: 51.9mb
TSORH #13 - Mars Bars? It's the final show and it's maybe the toughest of the whole challenge, a brand new hour of stand-up. Has Rich managed to write enough...