Episode 10

The Twelve Shows Of Richard Herring: Episode 10
TSORH #10 - Vaginal Frubes. It's Richard's personal favourite show, but after a week of catching crabs in Suffolk he has not done as much work as usual. Will he be able to remember this relatively recent show? Cos he gets the title wrong in the pre-match interview. More blubbing, more career and life analysis, what it's like ageing 15 years in six weeks, and the power of love causes a bit of a light to fall over backstage. What more could you want? To buy the audios of the first 10 shows or to buy the shows on DVD head to www.gofasterstripe.com
Published: 7th September 2015. Length: 28 minutes. Size: 26.2mb
Next TTSORH episodes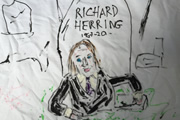 Date: 10th September 2015 Length: 31 mins Size: 28.8mb
TSORH #11 - Wriggling and Wiggling and Copulating Inside Her. Somehow we've got through to show 10 of the run unscathed. Richard is nervous about another unexpectedly complex show, [i]We're...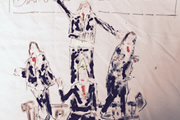 Date: 15th September 2015 Length: 27 mins Size: 24.8mb
TSORH #12 - Anal Flute. We're nearly there and when I say we, I mean I. It's the last of the old shows in the Herring's Dozen, [i]Lord of the...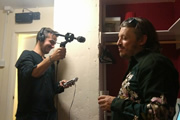 Date: 18th September 2015 Length: 57 mins Size: 51.9mb
TSORH #13 - Mars Bars? It's the final show and it's maybe the toughest of the whole challenge, a brand new hour of stand-up. Has Rich managed to write enough...