Sean Collins covid film
Comedian Sean Collins makes film criticising coronavirus lockdown
Stand-up Sean Collins has made a film contrasting the UK's response with Sweden's
Another Way focuses on the impact that lockdown has had on the arts, particularly live comedy
Milton Jones, Maff Brown and Sweden's chief epidemiologist Anders Tegnell are among those interviewed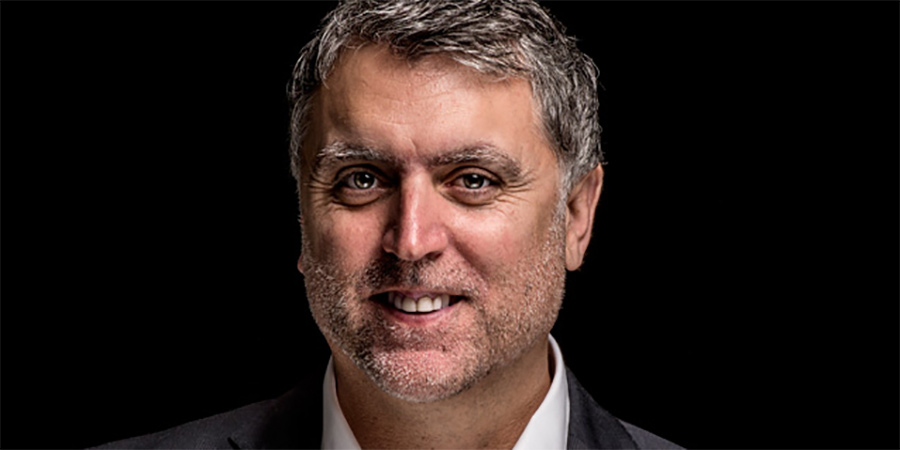 Comedian Sean Collins has made a film criticising the government's response to coronavirus and highlighting its impact upon the arts.
In the documentary Another Way, the UK-based Canadian stand-up visits Stockholm, seeking to compare how this country's lockdown approach compares to Sweden's response, largely eschewing state-enforced restrictions for a strategy of voluntary social distancing.
In the course of the film, which was shot in September and will be released next month, Collins and executive producer Simon Dolan, a millionaire businessman who has launched a legal challenge against the government's lockdown measures, speak to comedians, including Milton Jones, Maff Brown and the Swedish stand-up Frederick Andersson, as well as Anders Tegnell, Sweden's chief epidemiologist.
"I'm not a fan of lockdown" Collins told British Comedy Guide. "I'm not a fan of it destroying lives. But I'm not a Covid-denier either. People tend to put those two categories together but I'm not a fucking idiot. I just honestly believe that there has to be another way to what we've done."
Tegnell "was very enlightening, he talked a lot about mental health" the stand-up recalls. "He was very easy to talk to and explained how he was operating, with less political and press pressure [than in the UK]. Maybe because they pay so much tax, the Swedes are better behaved. He answered our questions and made a lot of sense. I don't want to say what he said exactly, you'll have to make up your own mind when the film comes out."
As the fifth largest country in Europe by area, but with only 10.3million people, Sweden's low population density makes comparing its pandemic response to that of the UK's difficult.
"We did interviews all around Stockholm" Collins argues. "I'd heard it was very sparse and that's why they can do this. But then you get there, you realise there are a million people there and you're stuck in a traffic jam... I had to wait in line to get into a restaurant with 250 people in it.
"Maybe you can't compare. But with the masks thing, if masks really protected that much, then it would be carnage in Stockholm just now. Because they're not wearing them."
In the course of making the film, Collins delivered a socially distanced set at Brown's Outside The Box night in Kingston-upon-Thames, before performing his first conventional gig for six months at the Norra Brunn comedy club in Stockholm.
The Fighting Cocks pub, where Outside The Box is hosted, is "hanging on by a thread, we talked to the owner" Collins recalls.
"I find it bizarre. Maybe I'm an idiot. The audience had to wear masks when they waited in line but can take them off when they're sat at their table. And the waitress has a mask to serve them. It just seems odd to me. And that bit more subdued.
"It was great to perform [in Sweden]. I did really well, which was a relief. We interviewed a lot of people there and found a normality that seems to have been forgotten. It was like stepping back in time.
"Lockdowns aren't the answer. What's happening here is civil unrest and people are getting more and more frustrated with missing out on their lives. What about cancer appointments, what about suicide rates? The only thing I see happening in the UK and Canada right now is tighter restrictions, more anger and more people taking to the streets. Do you see people taking to the streets in Stockholm? Do you see masked protests? Or do you see people just getting on with their lives?"
Sweden's per capita death rate is higher than in other Nordic countries. And Tegnell has repeatedly stressed that it is too early to tell if its approach has been a success, particularly as other countries are in different phases of the pandemic.
However, Catherine Smallwood, the World Health Organisation's senior emergency officer for Europe, has admitted that the continent might be able to learn broader lessons from Sweden that could help the battle against coronavirus elsewhere.
"We must recognize that Sweden, at the moment, has avoided the increase that has been seen in some of the other countries in Western Europe," she said last month. "I think there are lessons for that. We will be very keen on working and hearing more from the Swedish approach."
Collins, whose credits include Michael McIntyre's Comedy Roadshow, admits that he's not a detached observer, and that his mental health has been impacted by him splitting from his wife and his work drying up.
"I had my shot to make it big about 15, maybe 10 years ago" he observes. "It didn't click so I'm still on the circuit. I went from divorce, to lockdown, to not being able to work. I'd just wanted to get back out there, hit the road and take a shot again. You take a year away from a 54-year-old in this business and it's like a decade, you know? I know there are young, great comics coming through, so I'm not going to get many more opportunities."
John Bishop and Dane Baptiste have supported him by linking to the film's trailer on Twitter. But Collins suspects that others in the comedy industry might be more reticent, "because of the fear of cancel culture.
"You won't get a lot of celebrities on the BBC saying 'we really need to look at this' when that's not the prevailing narrative. But at my age, what do I have to lose? I haven't been on the BBC since 2013, they're not going to come calling now. So I'm doing what I think is right."
And the experience of making the film has been cathartic for him.
"I'm writing more like I used to, which is nice" he explains. "I'm writing longer, more personal stories like I used to in Canada. Jongleurs made me quicken it a bit because you had to be quicker there, otherwise you'd get ripped into. So I've changed my style. That's from having time to think and reflect. We'll see what happens when I come out of this, when the film comes out. I'm nervous as hell, what can I say?"
Directed by Charlotte Fantelli, who produces with Lisa Rose-King, Charlotte Reed and Paddy King for Branded Studios (Becoming Rocky), Another Way will be released on an undisclosed platform.
"There is a plan but we don't want to reveal it just yet" Collins says. "This could get some flak and I'm not sure if the powers that be will want it to come out, showing that this is happening elsewhere."
You can watch the trailer for Another Way here:
---
For updates, click the button below.
Share this page