Products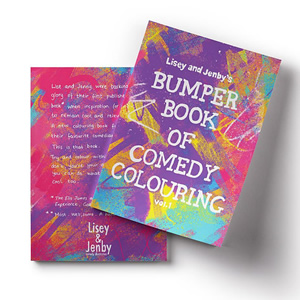 Lise and Jenny were basking in the glory of their first published colouring book* when inspiration (or desperation to remain cool and relevant) struck. A new colouring book full of all** their favourite comedians!
This is that book.
Try and colour within the lines. Or don't you're your own person...
Recorded live at the Bloomsbury Theatre, this is stand-up comedian Katherine Ryan's full hit live show Glam Role Model.