BBC Three launches online comedy pilots initiative
BBC Three launches online comedy pilots initiative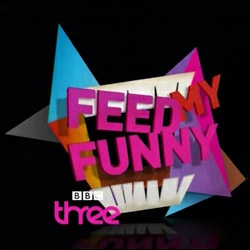 BBC Three has today launched 7 comedy pilots online, exclusively available via the corporation's iPlayer service, aiming to find the channel's next big comedy commission.
In a statement announcing the line-up, BBC Three Controller Zai Bennett said: "BBC Three is the channel that nurtures new comedy. We already invest in loads of online comedy shorts for new talent, writers and directors. We are delighted to now commission seven full length comedies exclusively for the web."
Bennett and his team at the channel will monitor the performance of and reception to the online pilots, with a view to ordering one or more as a full television series. However the initiative has already come under criticism, with some viewing the plan as "lazy commissioning" where channel bosses "get the audience to do their job".
The seven pilots are as follows:
---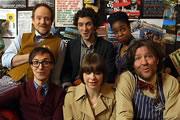 A surreal sketch show taking a sideways glance at the lives of four friends, featuring a human python, the resurgence of bum-bags, and a talking third nipple called Reg. The cast includes The Mighty Boosh's Rich Fulcher, Thomas Nelstrop, Lizzie Daykin and Miss London.
---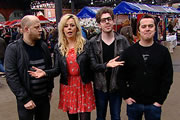 Impractical Jokers is a new prank show in which four friends compete in unbelievably awkward scenarios - all recorded by hidden cameras. But in this show, winning doesn't matter - it's the loser who counts, because whoever loses gets punished in the most mortifying challenge ever! The pilot is split into two halves, each of which includes the antics of one team.
---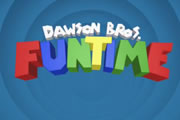 Dawson Bros. Funtime is a sketch show from Steve and Andrew Dawson and Tim Inman, with an exciting new cast pulled together from YouTube and the live comedy circuit, including Mike Wozniak, Cariad Lloyd, Jenny Bede and Chris Kendall. The first sketch from the show, Horse iPad is already on YouTube, where it has notched up over 350,000 views.
---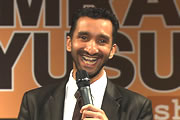 A mix of stand-up and sketches starring Imran Yusuf, a rising star on the British comedy scene. With appearances on Michael McIntyre's Comedy Roadshow and an Edinburgh Comedy Award nomination to his name, Imran now brings his unique views on life, dating and people talking in the cinema to life in his very own comedy special.
---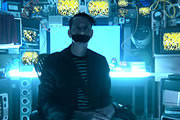 A show from the Edinburgh Comedy Award nominated mime act. The Boy With Tape On His Face, real name Sam Wills, performs in the pilot with his trademark tape over his mouth and brings his own special brand of surreal silent comedy to BBC Three.
---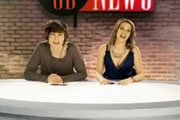 Celebrity Bitchslap News is a spoof celebrity-gossip show that brings you the 'real stories' behind the headlines. Footage captured by members of the public on their camera phones, recorded on CCTV cameras and leaked by indiscreet staff, this is every celeb PR's worst nightmare - all as imagined by BAFTA-winning lookalike supremo Alison Jackson.
---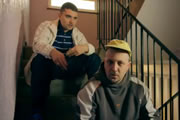 This mockumentary goes behind the microphone of Kurupt FM - the second most popular pirate radio station in West London, receiving up to eight texts per show and playing the finest in UK garage and drum 'n' bass. Co-founded by the MC Sniper and DJ Beats in 2002, the station has now built up a following of over a hundred people and has attracted the attention of the BBC who are making a documentary about the lives of those behind Kurupt FM.
---
All seven pilot comedies are available to watch now
Below is a teaser sketch from Dawson Bros. Funtime.
Share this page