BBC Three commissions Feb 2021
BBC Three commissions PRU, Zen School Of Motoring & shorts
BBC Three has announced a range of new comedies, including Zen School Of Motoring
PRU, which launches a pilot episode next week, has already been commissioned to series
In addition, 20 comedy shorts are to be made under the name Laugh Lessons
BBC Three has announced a number of new comedy commissions.
The online brand has ordered a four-part series of sitcom PRU (pictured), set in a pupil referral unit. A pilot episode of the comedy launches via Three's iPlayer home next Tuesday, 2nd March.
Meanwhile, "strong new comic voice" Ogmios has been commissioned to produce a six-part series of Zen School Of Motoring. The BBC describes the series as "a timely, meditative take on the world".
The channel has has also commissioned 20 further shorts from a range of production companies - Channel X North, Little Wander, North East Comedy Hot House and Peggy Pictures - under the banner Laugh Lessons.
Shane Allen, Controller of BBC Comedy, says: "This eclectic mix of box fresh talents signal BBC Three's preeminent place in supporting and championing new wave British comedy talent. PRU's colourful world of characters brings heart and humour to marginalised lives; Zen School Of Motoring oozes with originality in form and voice; and the plethora of talent behind the Laugh Lessons is delivering contemporary comedy talent from across the UK."
Fiona Campbell, Controller of BBC Three, says: "BBC Three is a rich breeding ground for new comedy talent with a hugely successful track record. We are really thankful for our close relationship with BBC Comedy and their unparalleled ability to spot new talent and we're really looking forward to these commissions that promise to bring unique, new voices and perspectives to the channel."
Pru
Set in a pupil referral unit - where kids go when excluded from regular schools - PRU follows "a group of teens navigating the pitfalls of adolescence ... who can't help but say the unsayable and do the undoable".
"Halil, Hanna, Jaden and Belle are four very different 15 year-olds, with one thing in common. They've all been perm'd. Now, teetering on the edge of the education system, they're negotiating Year 10 together at their local PRU."
The BBC funded 17 off-screen trainee placement roles during production on the pilot episode, and is committed to funding trainees on the series as well. Made by Fully Focused, the series will consist of four 30-minute episodes.
Director Teddy Nygh says: " We are incredibly proud of what we have created together with the writers, the young team at Fully Focused, our amazing cast and the whole process from Insta Live castings to our phenomenal crew, who worked so hard to create the show during the pandemic. To now get the series commissioned we are over the moon and can't wait to raise the bar again whilst ensuring the authenticity and humanity of our leading characters shine through. All the while delivering the realness we always do, with bundles of laughter at the forefront!"
Nick Bedu, executive producer, says: "All the team at Fully Focused are crazy excited to see PRU hit your screens in its very own series commission! We'd like to send special thanks to Fiona Campbell at BBC Three and Shane Allen and Emily Allen at BBC Comedy for seeing the potential in what we have created. We've assembled an amazing cast of young, on-fire talent & established comedic brilliance, who have absolutely smashed it in bringing the idea to life. We want the characters to jump from the classrooms and into your hearts, bringing with them a belly full of laughs along the way!"
The comedy stars Michael 'MBbants' Boahen, Pia Somersby, Jaye Ersavas, Kerry Godliman, Tom Moutchi, Umit Ulgen and Kosar Ali.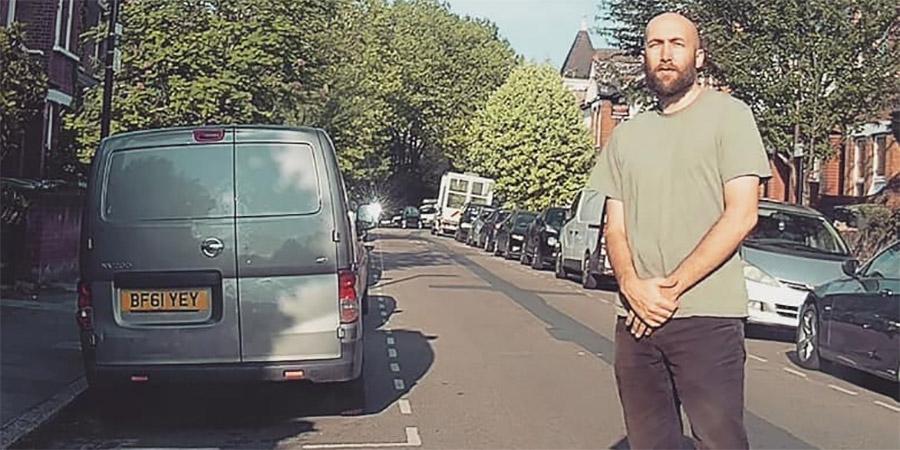 Zen School Of Motoring
Zen School Of Motoring is a six-part, 15-minute series from Rumpus Media described as "a timely, meditative take on the world from the mysterious Ogmios, a strong new comic voice with affectionate humour and unique worldview".
"Contemporary and contemplative, each episode follows Ogmios out on a mission in his loyal Fiat Panda. His journeys take him far and wide, physically and philosophically, but they start and end with his community - going through the same streets, seeing the same landmarks, and characters. The community fabric of his little pocket of North London informs Ogmios's worldview and openness to people and ideas.
"Against a dream-like, atmospheric, ASMR-infused soundscape, we learn that Ogmios was a rapper and his freestyle bars pepper the show as he philosophises and shows off his rap battle abilities. The series will reveal more and more about him as he offers glimpses into his life, his past, his hopes and why he became a Zen motorist."
Ogmios has previously filmed and released three episodes on social media.
Iain Wimbush, executive producer for Rumpus, says: "We're so pleased to be entering Ogmios's world - a happy place of meditation, ultra-considerate driving and fearless scooter boys . We hope it's a soothing tonic for these times."
Laugh Lessons
Twenty 3-5 minute Laugh Lessons shorts have been ordered as a result of a collaboration with the BBC Comedy Association that offered production companies based across the country the opportunity to pitch original short sketch ideas.
Sarah Asante, Commissioning Editor for the BBC Comedy department, explains: "To kick off 2021, we asked indies to help us to uncover new comedy voices from around the UK and they've introduced us to a crop of diverse young comedians that we're excited to nurture and highlight. BBC Three has always supported and showcased the best of new British comedy talent, we believe that these fresh faces will keep that legacy going to great effect this year."
The successful production companies are:
Channel X North, who have bases in the North and in Scotland with Hopscotch, who are looking to deliver sketches from talent including comic double-act Impaired (Jack Carroll and Pete Selwood); Laura Marcus; Teej Works AKA Tendayi Jembere; and Northern Power Blouse: Cassie Atkinson, Kat Butterfield, Jack Robertson and Beth Rylance.
Wales-based indie Little Wander will work with a roster of talent to deliver sketches from Shikira Porter, Alex Cubb and Remi Yenn, Sian Docksey, Jamie d'Souza and Hannah Platt.
North East Comedy Hot House is to work with emerging comedy talent from the region, including Raul Kohli, Amber Doig-Thorne, Joby Mageean, William Wyn Davis and Francesca Tomlinson.
London-based Peggy Pictures will be introducing a host of new sketch ideas from Fats Timbo, Akafi Ali, Ehiz, Manrika Khaira and Steph Mcateer.
---
For updates, click the buttons below.
Share this page