Wannabe on BBC3
Lily Brazier to star in BBC Three sitcom Wannabe
November 2017 update:
The BBC has ordered a series.
Story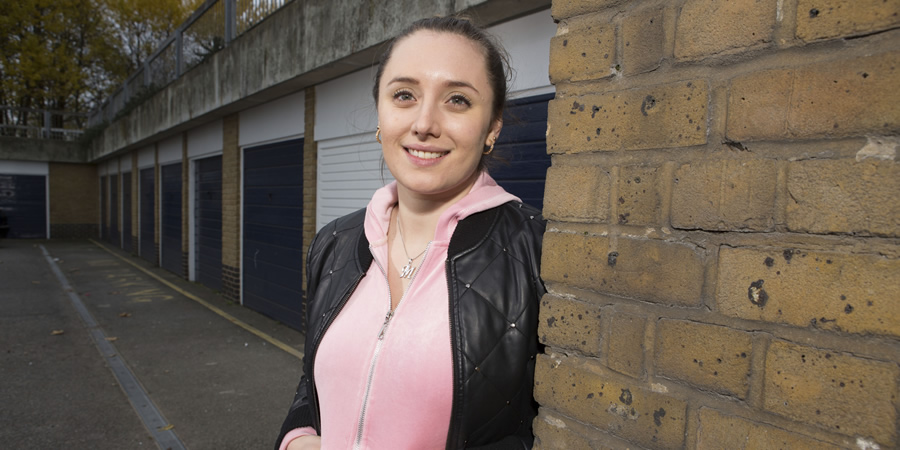 Lily Brazier - who plays Michelle in People Just Do Nothing - is to star in a new sitcom pilot for BBC Three.
Talking about the plot of Wannabe, the BBC explains: "Back in the girl-power heyday of the 90s, a hit single would easily get you 15 minutes of fame. But 15 minutes just isn't long enough for some people...
"Maxine never made it to the big time as part of teenage girl group Variety and now, as a middle-aged failing music manager, she finds herself in crisis, when the one act she looks after threatens to drop her.
"But Maxine has come up with a plan. A come back. This time bigger, bolder and, well... older. Who cares about a hip young girl group anyway?! What the world is really missing, is Mum Pop...
"Wannabe is the story of unfinished business, one last shot at fame and struggling to let go of a lifelong dream."
Appearing alongside Brazier in the pilot will be Nicholas Burns, Jim Howick and Ryan Molloy, plus newcomers Savannah Steyn, Karla Simone Spence, and Imogen Gurney as Sweet Gyal. The producers add: "Oh and there's a cameo from Dane Bowers..."
Wannabe is written by Lily Brazier and Ben Murray and directed by Ben Murray and People Just Do Nothing's Steve Stamp.
Lily Brazier says: "Wannabe has given me the opportunity to finally live out my childhood girlband dreams despite my lack of dancing and singing ability. I'm really excited for everyone to see the little world that we've created with such an amazing cast."
Wannabe will be one of the shows that makes up BBC Three's Comedy Slices pilot list, the new name for BBC Comedy Feeds. The BBC has announced a total of 12 pilots across various channels. Full list
The Comedy Slices are expected to be published online in October.
---
For updates, click the button below.
Share this page