NextUp launch
UK comedy streaming service NextUp launches
A new online platform set up to stream UK stand-up shows has been launched
NextUpComedy.com features full-length shows from established and up-and-coming comics
Comedy fans can get a 30 day free trial of the service, after which it costs £3.50 a month to subscribe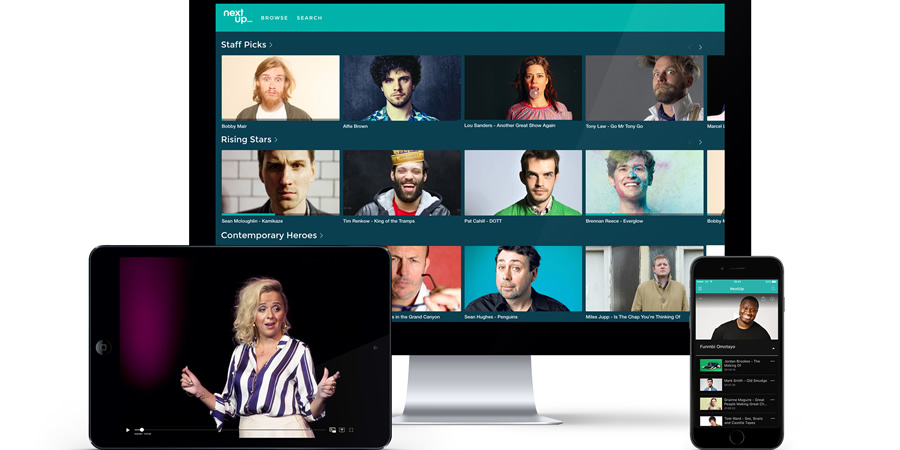 NextUp, a new online streaming service for stand-up shows, has launched.
Dubbed "a Netflix for UK comedy", the service aims to bring comedy fans full-length stand-up shows from both established comedians, and up-and-coming stars who wouldn't otherwise have had their show filmed.
The founders explain: "Many comedy lovers have found that with fewer acts generating DVDs, unless a tour comes directly to their hometown, they miss out on seeing shows they would love to see. NextUp aims to change that by hosting an online mix of new and established comedy names with stand-up performances past and present giving audiences access to recorded shows that are no longer on tour as well as new shows recorded by the NextUp team, caught before they vanish into the ether.
"The UK's live comedy circuit comprises a far broader spectrum of comedy than is regularly seen on broadcast TV, and NextUp is designed to complement and encourage rather than replace the live comedy world, it aims to bring this wealth of comedy to a broader viewership."
Comedy fans can sign up for a 30 day free trial of NextUp, with the no-contract subscription plan then costing £3.50 a month for UK users.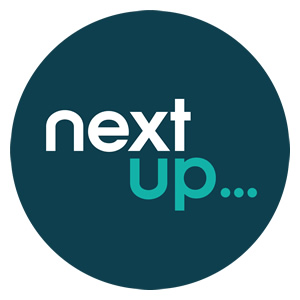 Comedians featured as part of the launch offering include Tony Law, Lou Sanders, Richard Herring, Luisa Omielan, Miles Jupp and Sean Hughes. Meanwhile, up-and-coming acts found on the platform include Jordan Brookes, Matt Winning, Tom Ward and Brennan Reece.
There are some archive shows included in the offering too, for example audio recordings of Ted Robbins and Cannon & Ball shows, plus non-stand-up shows from sketch duo Twins and character act Anna Mann (played by Colin Hoult).
NextUp has been founded by the team behind the YouTube Channel and live comedy night, ComComedy, working with Stuart Snaith of BBC Worldwide and 2Entertain.
Co-founder Sarah Henley explains: "The idea for NextUp arose because we as a team found it exceptionally sad that we would come to the Edinburgh Fringe every year and see incredible, lovingly crafted shows, which would maybe tour, but then disappear completely, with only a small handful of comics getting DVD deals. We personally know hundreds of people who would have loved to have seen those shows but couldn't make it up to the Fringe or don't live in the towns the tours visit - and our research tells us there are many thousands more who feel the same.
"NextUp will support comic talent and share comedians' extraordinary work with a worldwide audience of stand-up comedy fans. With our production arm they'll be able to resurrect their favourite retired shows, or record their new ones as well as gain new fans from existing recordings. Audiences may be brought in by their favourite one or two big names but we hope they will quickly be encouraged to discover the breadth of great comedy the industry has to offer."
The company aims to support comedians by giving them creative input in the process of making new shows, also offering them a 50% revenue sharing deal, rehearsal space, and the opportunity to sell tickets to their live shows.
Brendon Burns is one of the comedians signed up. He says: "Selfies In The Grand Canyon is my favourite special to date. I was involved in every aspect of production on this one, from how it looked right down to the final edit, and I loved every second of it. So I'm properly thrilled that NextUp comedy have selected this, my first real foray into production and direction, as one of the frontrunners on their new streaming service."
NextUp is available worldwide online, and via Android and Apple apps. Subscribers are also able to download the videos for viewing offline. To find out more and take out a free trial visit NextUpComedy.com
Below is the trailer for the service:
Share this page