Michael Legge
One random comedian, eight random questions; it's the ultimate test of funny person and fate. This week's VIP (very impassioned person) is Michael Legge, who is a valiant force for good on the UK comedy scene. And podcast scene. And probably several others: absolute scenes, as they say.
This Sunday, though - November 10th - Legge is going proper old-school legit.
"The Last Days Of Michael Legge is a one-off Radio 4 show," he says, "where I tell the story of how I wrote a show for the legendary BBC radio station and in the end I gave them nothing. I hope they like it."
Indeed, and you can catch it on BBC Sounds, if you're otherwise engaged. He's got umpteen other irons in the fire too, on a web-and-live tip.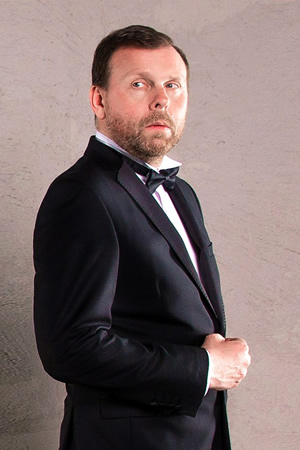 "I'm recording brand new episodes of Do The Right Thing at various UK podcast festivals," he says, "plus a Christmas Special at The Pleasance, London on the 25th November. But before that, I'm filming my latest show The Idiot at The Bill Murray, Islington on the 17th November. It'll be available via NextUp in the new year."
He's virtually omnipotent. Michael Legge, your Random 8 await.
Who was your childhood hero (real or imaginary)?
Probably God. I'm not really a fan anymore and I haven't really kept up with any of his new stuff, but I bloody loved that beardy, angry fruitcake when I was young. I used to go see him live every week. But, like so many Morrissey gigs, he never turned up.
I feel ashamed that I used to love him so much because he's clearly not real. Morrissey, I mean.
Ever met a surprisingly great or awful famous person?
I always try to be more awful than anyone I meet, that way I'm never disappointed by any person I ever meet ever. I met Jim Davidson once and he was very friendly and warm and nice, but, you know, he's a cunt and that's hard to put out of your mind when chatting to him. Even I couldn't out-awful him.
Vic Reeves, on the other hand, was a dick. But that doesn't matter because he's brilliant and I love him. It's like I always say, your heroes should never meet you. You're awful.
What's your favourite shop, ever?
The police station.
Who are you most envious of?
Probably God. Well, either God or anyone in a band. I should have been in a band. That's my big regret in life: I was never in a band. Sadly, I can't sing, can't play an instrument and I have no talent whatsoever in entertainment. So, I had to become a stand-up.
Which British town should be abolished?
All the Brexit ones. And they will be.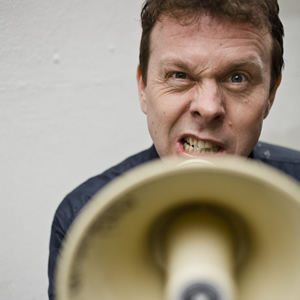 Your most interesting injury?
A facial scar. Facial scars are cool. Therefore I am cool. Harrison Ford has one. So do I. Therefore I am Harrison Ford.
Which low-key law would you introduce, to make life better?
Mandatory silence. You can make noise in your house, as long as no one else can hear it outside your house. But as soon as you walk out your front door you can't play music out of your phone, FaceTime on public transport or even breathe a bit annoyingly or else you go to jail for life. And the jail is in the sea. And the sea is on fire. That's my low-key law.
What's the oddest thing you've ever eaten?
The body of Christ. Every week. He tastes wafery.