Andrew Hunter Murray
One random comedian, eight random questions: it's the ultimate test of funny person and fate. Our first contestant of 2019 is Andrew Hunter Murray, who you may know from Austentatious, or his own stand-up and writing. But he's here on behalf of the popular pod-group he formed with fellow fact-hounds James Harkin, Anna Ptaszynski and Dan Schreiber, a few years back.
"We're some of the writers behind QI," he explains. "Our podcast, No Such Thing As A Fish, is a dorky, fact-filled, funny show that comes out every single week, in which the four of us gather around our microphones and swap the most interesting things we've found out over the previous seven days."
And what are they up to in 2019?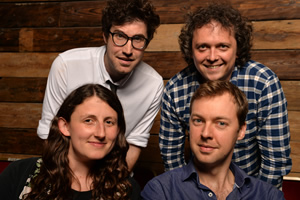 "We're about to tour the entire UK," he says, "and Ireland, with a live show packed full of facts, jokes, extreme geekery, and a brand-new podcast recording at every single venue to boot. We're very excited about it."
Quite right too. Andrew Hunter Murray, your Random 8 await.
Who was your childhood hero?
Rik Mayall, who made a career out of hitting others with, and being hit with, frying pans, as well as having his head smashed in a comedy fridge, filling his pants with custard, etc. The idea that anyone could do anything like that and be paid for it into the bargain was, frankly, revolutionary.
What's your favourite fact?
Kangaroos have three vaginas. If I'm in front of an audience likely to find that one a bit de trop, I also very much like this one: 'To say "I don't care" about something, a German can say Das ist mir Wurst, which literally means "It's sausage to me".'
Which low-key law would you introduce?
Pushing onto a tube train before everyone, and I mean everyone, has got off, to be punishable with an instant lifetime ban from all public transport.
What was your worst ever day at work?
A swim-suited photoshoot on a freezing beach in Weston-Super-Mare, dressed as a member of the Famous Five. I think I was George, the tomboy. And even that was quite a lot of fun.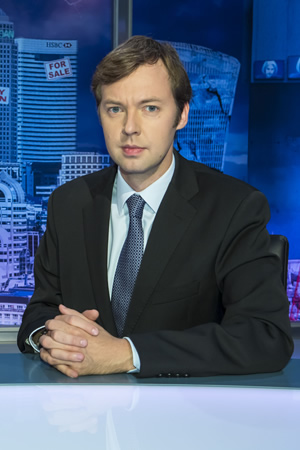 Which historical figure should get more attention?
John Malcolm Thorpe Fleming Churchill, also known as 'Mad Jack', an absolutely certifiable British army officer who spent a lot of the Second World War fighting with a bow and arrow, a Scottish broadsword, and carrying bagpipes around. He later retired to Surrey.
Your most interesting injury?
A charming-sounding 'gravel tattoo', caused by giving a friend a late-night drunken piggyback on the third night of university. If there are any first-year students reading this, I can't stress this enough: Don't Drink and Piggyback.
Which unsung town or city should more people visit?
Slough. Specifically, Slough Railway Station. Specifically, platform five of Slough Railway station, which features a stuffed dog called 'Station Jim'. He was a mascot who used to walk around with a charity box on, collecting money for widows and orphans of men who worked on the railways. He sometimes got onto trains and had adventures.
How do you feel about cats?
I like them a great deal. Scientists in Japan found out recently that cats can actually recognise their owners' voices. But when they do, they just choose to ignore them.