Jon Richardson 2020 tickets
Jon Richardson announces 2020 tour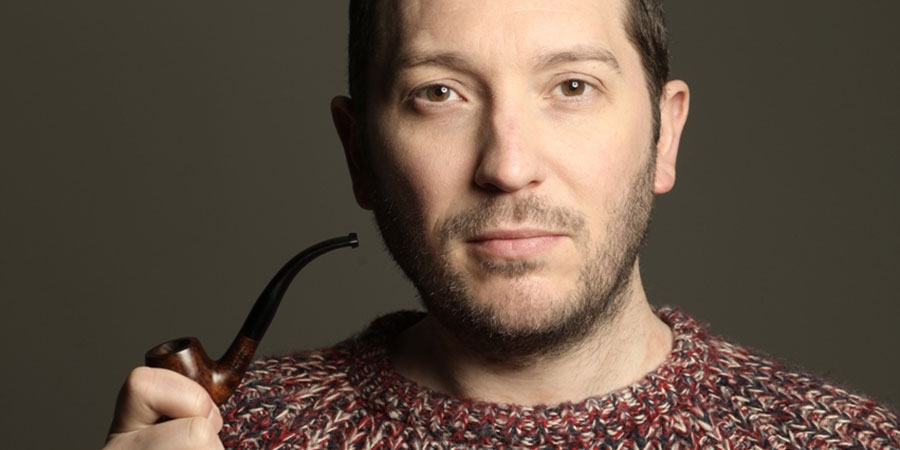 Jon Richardson has announced a 2020 stand-up tour.
He'll perform new show The Knitwit between September and December.
Blurb explains: "Will the recycling be put out on the right day? Who is going to smooth over the top of the margarine? How many lights are on upstairs when everybody is downstairs? Watch Jon Richardson pretend that these aren't his foremost concerns as he leaves home on his first tour since the last one."
His promoters say: "Jon Richardson is one of the UK's finest live comedians and he is back this autumn with an all new stand-up tour - The Knitwit. Be sure to catch him as he performs at some of the country's top live venues, beginning at Chester Storyhouse on Tuesday 8th September and ending at Warwick Arts Centre on Friday 11th December."
Tickets are on sale now from Ticketmaster
More dates will be added over the coming months. Those currently confirmed are detailed below.
Richardson's last tour, the critically acclaimed Old Man, saw him tour the UK for 18 months between 2017 and 2018 and release his third, best-selling comedy DVD off the back of it.
Richardson continues as a regular on 8 Out Of 10 Cats Does Cats Countdown and has hosted two series of Jon Richardson: Ultimate Worrier on Dave.
He'll next be seen alongside his wife Lucy Beaumont on Meet The Richardsons, a sitcom in which they star as exaggerated versions of themselves. The six episode series begins on Dave on 28th February.
2020 Dates
Tuesday, 8 September 2020: Chester, Storyhouse
Thursday, 10 September 2020: Bradford, St George's Hall
Saturday, 12 September 2020: Wolverhampton, Grand Theatre
Sunday, 13 September 2020: Blackpool, Grand Theatre
Thursday, 17 September 2020: Buxton, Opera House
Saturday, 19 September 2020: Douglas (Isle of Man), Gaiety Theatre
Wednesday, 23 September 2020: Reading, Hexagon
Thursday, 24 September 2020: Stockport, Plaza
Saturday, 26 September 2020: Cambridge, Corn Exchange
Sunday, 27 September 2020: Norwich, Theatre Royal
Friday, 2 October 2020: Brighton, Dome
Saturday, 3 October 2020: Northampton, Royal and Derngate
Thursday, 8 October 2020: Harrogate, Royal Hall
Saturday, 10 October 2020: Aberdeen, His Majesty's Theatre
Sunday, 11 October 2020: Dundee, Caird Hall
Monday, 12 October 2020: Dunfermline, Alhambra
Friday, 16 October 2020: Stoke-on-Trent, Regent Theatre
Saturday, 17 October 2020: Cheltenham, Centaur Centre
Thursday 22 October 2020: Newcastle, 02, City Hall
Friday, 23 October 2020: Coventry, Warwick Arts Centre
Saturday, 24 October 2020: Croydon, Fairfield Hall
Wednesday, 28 October 2020: Liverpool, Philharmonic Hall
Thursday, 29 October 2020: Blackburn, King George's Hall
Friday, 30 October 2020: Watford, Colosseum
Thursday, 26 November 2020: Halifax, Victoria Hall
Friday, 27 November 2020: Oxford, New Theatre
Saturday, 28 November 2020: Eastbourne, Congress Theatre
Sunday, 29 November 2020: Southend, Cliffs Pavilion
Tuesday, 1 December 2020: Canterbury, Marlowe Theatre
Friday, 4 December 2020: Nottingham, Royal Centre
Sunday, 6 December 2020: Sheffield, City Hall
Friday, 11 December 2020: Coventry, Warwick Arts Centre
Tickets via Ticketmaster
---
For updates, click the button below.
Share this page