Only Fools And Horses musical
Only Fools And Horses to return as stage musical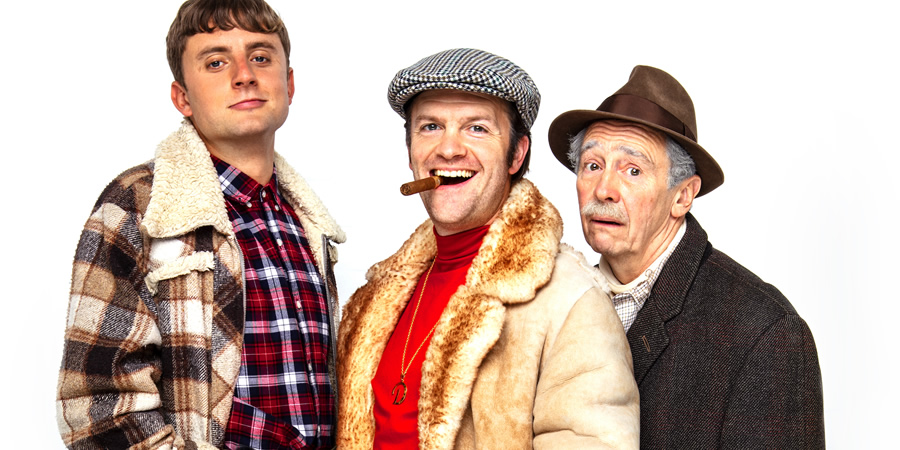 Only Fools And Horses is to return, as a stage musical.
Paul Whitehouse will play Grandad, with PhoneShop star Tom Bennett as Del Boy and up-and-coming stage actor Ryan Hutton as Rodney.
The musical stage show will open at the Theatre Royal Haymarket, in London's West End, in February 2019.
Producers say: "Stone me! Would you Adam and Eve it? Only Fools And Horses is going up West!
"John Sullivan's iconic and record-breaking television series has been turned into a brand-new, home-grown West End musical spectacular. With a script and original score by John's son, Jim Sullivan, and comedy giant Paul Whitehouse, prepare to get reacquainted with Britain's most loveable rogues and experience the classic comedy brought to life once again through 20 ingenious and hilarious songs.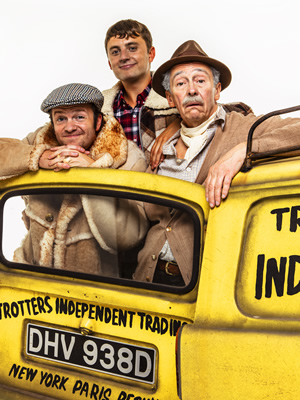 "Paul Whitehouse also takes centre stage as Grandad, uniting with Tom Bennett (Del Boy) and Ryan Hutton (Rodney) in this unique showstopper, featuring cherished material from the TV series. Join us as we take a trip back to 1989, where it's all kicking off in Peckham.
"While the yuppie invasion of London is in full swing, love is in the air as Del Boy sets out on the rocky road to find his soul mate, Rodney and Cassandra prepare to say 'I do', and even Trigger is gearing up for a date (with a person!). Meanwhile, Boycie and Marlene give parenthood one final shot and Grandad takes stock of his life and decides the time has finally arrived to get his piles sorted.
"With musical contributions from Chas n Dave, the beloved theme tunes as you've never heard them before and an array of comic songs full of character and cockney charm, you're guaranteed to have a right knees-up! Only Fools And Horses The Musical is a feel-good family celebration of traditional working class London life and the aspirations we all share."
Directed and choreographed by Caroline Jay Ranger, Only Fools And Horses The Musical will feature many more of the characters from the TV series.
Dianne Pilkington will play Raquel, and Pippa Duffy has been cast as Cassandra. Jeff Nicholson and Samantha Seager play Boycie and Marlene; with Peter Baker as Trigger], Adrian Irvine as Denzil, Chris Keily as Mickey Pearce.
The sitcom's infamous criminal duo the Driscoll Brothers will be played by Adam Venus and Pete Gallagher.
Paul Whitehouse says: "This was the last project that John Sullivan was working on when he died - he was just starting to develop Only Fools as a musical - so when writing it, Jim and I have remained very faithful to the feel and scripts of the TV series, but also highlight some contemporary issues. We're very conscious of the Only Fools legacy and that it's so fondly remembered by people of almost all ages, so we've tried to incorporate everyone's favourite moments from the TV shows and of course, all the great characters - but this time it's with songs."
The new show is set to open on Saturday 9th February 2019, with eight performances per week. Bookings are now being taken until the end of June.
Producers conclude: "Only Fools And Horses The Musical will be a truly cushty night out. Only a 42 carat PLONKER would miss it!"
Tickets are on sale from Ticketmaster
---
For updates, click the button below.
Share this page