Tom Allen
Common. Indeed. Those are the titles of the two fine shows Suzi Ruffell and Tom Allen are currently touring together. What a terrific package. So how's the nationwide jaunt going? Pretty rock 'n' roll, or is it more of an Earl Grey and early nights kinda thing?
"I'd say it's mainly car journeys listening to the podcast of Elaine Paige's show and going to local sites of historical value," says Allen. "Like Iron Bridge. Which was actually suuuuuper boring."
Oh dear. Let's hope his other memories aren't.
First gig?
My first gig was a night a friend-of-a-friend was putting on at Bethnal Green Working Men's Club. It was in early 2005 and it was packed. But that was because of the charity. I forget which charity it was now. I told a story about going to a football match for the first time. I can't remember much more than that - not even at the time - it was all just a blur. And I was delighted to have it done.
Favourite gig, ever?
Probably Live At The Apollo. I think because of the pedigree of people who'd done it before and that it went well and my mum and dad were there. I think I'll always feel like I'm performing across a coffee table trying to impress them.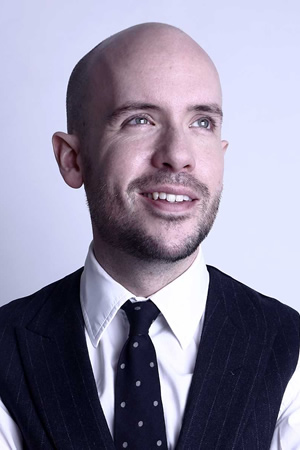 Worst gig?
I once did a gig to a badly organised Christmas party where everyone was sat down having dinner. I was introduced to the stage (which was a lit-up dance floor with disco lights already flashing off and on in my face) and as I walked out everyone in the crowd was furious because they were still waiting for their starter. The last thing they wanted was me telling them my opinions on Waitrose. I had to negotiate with the waiters telling them who had been left out. It's one thing if people don't find you funny, it's quite another to be upstaged by a soup.
The weirdest gig experience?
A gig organised by Leicester Comedy Festival performing to three people in the back of a car while taking them on a tour of the city. We ended up firstly on a roundabout and then at the space centre in Leicester. Which somehow managed to be more boring than the roundabout.
Who's the most disagreeable person you've come across in the business?
No comment.
Is there one routine/gag you loved, that audiences inexplicably didn't?
When I started out I tried to talk about massive things like love or childhood or being gay or whatever but I soon realised audiences don't want you to talk about things too broadly - it's all in the details, the incidental things, the moments between the main moments. That seems to be where the biggest stuff happens anyway.
What's your best insider travel tip, for touring comics?
Never book the hotel breakfast, they always stop serving before you want to get up. And mood lighting! In dressing rooms never let them put the overhead light on - just use the mirror lights. It's so much more soothing and you'll feel much better about your sagging complexion.
The most memorable review, heckle or post-gig reaction?
Can I have a selfie? My mum LOVES you!!
How do you feel about where your career is at, right now?
Very happy but you're only as good as your next gig. So I don't feel anything about it now - it's all about tomorrow, as Annie once said.