Olga Koch
Three and a half years after it debuted here (Lolly Adefope, February 2016), we thought we'd heard every foible First Gig, Worst Gig could possibly offer: all the weirdness, all the tears. Then Olga Koch came along and said 'can I do it all about karaoke?' and we said. "Er, yeah, if you like."
Koch, as you may well know already, is one of Europe's most exciting new stand-ups, nabbing a Best Newcomer nomination at last year's Edinburgh Fringe. Why karaoke? Because the Russia-born comic and fellow comedian Max Olesker are hosting a new event at London's 2 Northdown in early November called Karaoke Roulette.
It's a poptastic spin on the excellent Canned Laughter nights, once of Walthamstow, in which punters are persuaded to bring food along, too, for local food banks; all proceeds - edible and financial - go towards the fight to eradicate food poverty. And at this one, they also bring their singing voices.
"Karaoke Roulette is going to be the ultimate karaoke extravaganza," says Koch. "It's very simple: audience members will submit their song suggestions upon arrival and those song suggestions will go on our wheel. Then, those who want to sing will spin the wheel and have the wheel decide what they are going to sing.
"If they don't like what they get, they can spin again, but they can only spin again once. Also they can ask me or Max Olesker to sing with them. Once the song is sung, it's wiped off the wheel and replaced with another audience suggestion. But there won't only be songs on the wheel!
"There will be categories too, like Disney or musicals. If your wheel lands on the category, then you have to pull out the song you'll sing out of a special category sack. See? It's VERY SIMPLE."
Right: let the karaoke recollections begin!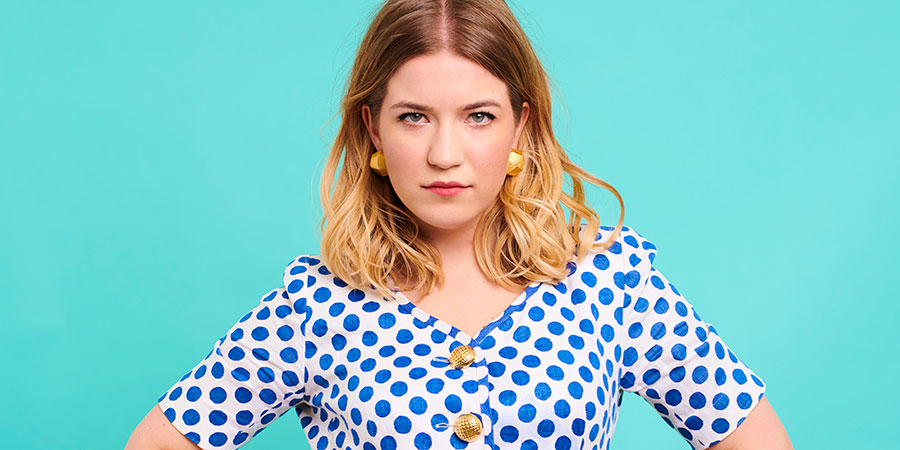 First karaoke gig?
I genuinely don't remember my first ever karaoke gig, but I do remember the first time I did karaoke with my co-host Max Olesker. He demonstrated a genre range that nearly impregnated my sister. Please come to Karaoke Roulette November 9th! It's for charity!
Favourite karaoke show, ever?
Berk's Nest ran a karaoke night at Diane Chorley's The Flick up at the Edinburgh Fringe this summer and it was an absolute game-changer. The first one ended with a guy signing all the lyrics to Sk8er Boi onstage and it was without a doubt the best night of my life.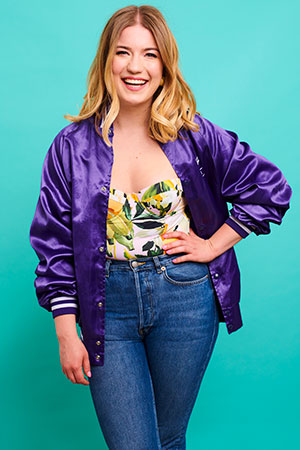 Worst karaoke gig?
My friend (one of the organisers of Karaoke Roulette, in fact) once hit me in the face with a microphone and chipped my tooth. The next day I had to explain to my dentist that my injury was the result of a particularly emotionally charged rendition of Before He Cheats.
Which one person influenced your karaoke life most significantly?
When I was 16, I saw Zooey Deschanel sing Nancy Sinatra's Sugar Town at karaoke in the film 500 Days Of Summer. That's when I learned the undeniable sexual power of a fringe and an old pop song.
And who's the most disagreeable person you've come across in the business?
Professional singers doing karaoke. Stay in your lane!
Is there one karaoke performance you loved, that audiences inexplicably didn't?
For about a two month period during my last semester at university, I had a very specific pre-game ritual for every night out: I'd walk into my neighbourhood karaoke bar, pay an extra five dollars to bump my song to the front of the queue, and sing Sheryl Crow's Every Day Is A Winding Road at the top of my lungs. Everyone at the establishment absolutely hated me, but what are you gonna do? Every day is a winding road.
What's the weirdest event you've ever done karaoke at?
Any karaoke gathering that doesn't feature at the very least three individual performances of Justin Timberlake's Señorita.
Are there particular reviews, heckles or post-karaoke reactions that stick in the mind?
One time I slow-danced with a boy in a single occupancy toilet of a karaoke bar after he saw me perform what I'm gonna describe as a very breathy interpretation of A Little Respect by Erasure. In retrospect, dancing in a toilet cubicle may have been the only way to shut me up.
How do you feel about where your karaoke career is at, right now?
I am confident Karaoke Roulette will be the first and only karaoke night where we all collectively nail each and every key change in Love On Top.