Matthew Highton
Good acronym, LOCO. It's short for the London Comedy Film Festival, which takes place on the 4th ro 6th May, and on the Saturday at the BFI there's a special Comedians Cinema Club. The comedians what what?
Well, according to the comic running it, Matthew Highton, it's an "improv show that went from small London basement to a festival favourite, with residencies in London, Brighton and LA, as well as playing one-offs such as the Royal Albert Hall."
Very nice. "The concept is a simple but effective one," he goes on, "taking your favourite films and a small team of comedians, they improvise their way through in under an hour, the result is chaotic and hilarious."
They'll be doing Hot Fuzz this year, to celebrate its 10th anniversary. Meanwhile Highton is no mean director himself, of the 'alternative super-collective' Weirdos and several films. Right now, though, it's his own stage history we're interested in.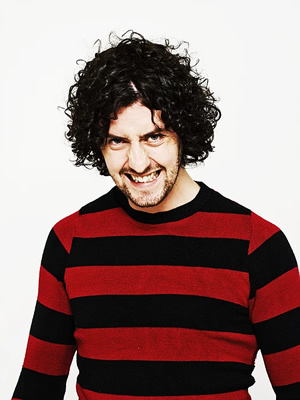 First gig?
My first gig personally was wayyyyyyy back at the end of 2008, a time where we'd all been to the cinema to watch Kung Fu Panda at least 34 times and at any one moment you could stop, poise your ear and pick out the faint trace of someone singing Leona Lewis, Bleeding Love.
I'd moved to London to try stand-up and after checking out a gig in the Liberty Bar, Camden (now the Camden Comedy Club) and speaking to Irish ambassador Grainne Maguire she invited me back the next week for a slot. Eek.
I was so nervous I can barely remember what the other acts did, though I remember Holly Burn being a tornado of chaos. Grainne was very warm and encouraging and I like to thank her for my first gig EVERY time I see her, which she loves. I did five minutes, two of which included the mic lead dropping out accidentally and me hugging an audience member to cover.
I honestly thought the adrenaline was going to shake my leg off. Rob Broderick of Abandoman fame was also on that night (doing solo stuff, say whaaaat) and tells me he has that gig videoed on an old phone somewhere, though I'd never like to see it, let the story outlive the reality I say. He also told me Ed Sheeran was in the audience, so there you go...
Favourite show, ever?
Difficult to pick. As this is focussing on Comedians Cinema Club I can definitely pick out my favourite two. One was the only other time we've done Hot Fuzz, to close Wells Fest last year (we're doing it again this year, that's two Hot Fuzz's in May - crazy).
Hot Fuzz was filmed there so the audience are super fans and were so up for it, the atmosphere was electric, even though it was the hottest room I've ever gigged in. There was just so much joy and goodwill in the room that it felt incredible. The other CCC I loved was Flash Gordon, mainly because I got to be Flash and I watched a video of that film so much as a kid it wore out. It's just such a good film!
Worst gig?
A gig I commonly refer to as 'That Wednesday', which happened last year in Edinburgh where a very small audience in a very large room did not want to react one way or the other to my fringe show. It was such a strange atmosphere that the only thing that got me through was Eric Lampaert (CCC's father) laughing so inappropriately and loudly at my misery, I thought, 'well, at least he's having a nice time.'
Normally with trauma like that you just want to move on, but he will message and call to remind me about it on a monthly basis. I had to stop mid-way through the gig to check they were okay and genuinely said 'it's a nice day out, we can forget this and go for ice cream if you like?' but they made me continue... just awful.
The only CCC that I think ever felt bad was in a private members club and we chose to do Moulin Rouge which is a musical that relies heavily on the musical components of the film, whereas five people awkwardly singing is funny once. It was uncomfortable to say the least; lesson learnt though (always do musicals).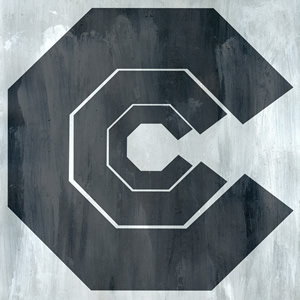 The weirdest gig?
I mean, I work heavily with CCC and Weirdos: where do you start? Edinburgh last year was weird day to day after we inexplicably decided to theme CCC to Oscar winners. There's a moment when you're making Dallas Buyers Club funny that you have to ask yourself, is there a hell and am I going there?
Who's the most disagreeable person you've come across in the business?
Honestly, I find most people to be very pleasant in the biz. Obviously, it's comedy, there's no shortage of oddballs and curmudgeons, but there's never been one person I've ever thought 'oh god not that person'. Though there are some I just avoid because I don't need the stress in my life.
Eric Lampaert's actually one of the few people I actively avoid though, he'll just ask me to do some work for CCC, I'm so glad he lives in America now where I can pretend I was asleep any time he calls and blame it on time difference.
Is there one routine/gag you loved, that audiences inexplicably didn't?
I wish there was just one! I've had so many bits in my career that have never been consistently well/badly received, just a case of yep that's what they thought tonight. Though I never understood when people didn't go for my impression of a goose being killed by Meatloaf. It was (goose murder aside) a very upbeat piece.
What's your best insider travel tip, for touring comics?
Don't be afraid to sit in silence in the car. Sometimes there's just no small talk to be had.
The most memorable review, heckle or post-gig reaction?
Last month at a Comedy Club 4 Kids gig, 200 children chanted 'take your trousers off' at me. Hard to top that.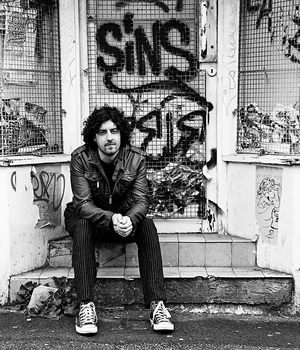 How do you feel about where your career is at, right now?
Awful, just make it stop. I'm doing an online coding course as computers are the future... Kidding. Imagine I just did 500 words on how bad things are going and told you about my bank balance and the crippling fear that wakes me in the night...
All in all, I think it's doing pretty well. It's hard to gauge sometimes, I don't think there's ever a point where you don't want to be doing more. But I look at the things I'm involved with/producing and feel extremely happy.
I've been with CCC since the beginning. Eric got me in as soon as he had the idea for it and we nurtured it and grew it together, bringing on a load of talented regulars as we went, who also just brought new things to it and made it so much more fun and better.
We've done so many incredible gigs through it, it's at the BFI for Jeebus' sake and we've started podcasting a lot, and that's growing and reaching people who can't get out to the live shows. It's in London, LA and Brighton monthly and heads around the country, been on Radio 4 and been nominated for awards. For a still newish show, that's pretty damn good. What I'm saying is it's been a hell of a fun ride and it's nice how well people respond to it and I'm very proud of it.
Outside of CCC (yes, I will make this bit about how great I am), Weirdos has gone from a cripplingly brutal alternative night to selling out the main room of the Leicester Square Theatre, making loads of incredible shows, videos and audio sitcoms (podcams), but that's largely down to a magnificent director (that's me) and not to do with an achingly large load of talented people.
As for Solo stuff, I performed to eight people on Tuesday and forgot what I was doing mid-way and I'll always have that Wednesday... so you know, all good stuff!