Lucy Beaumont
Now here's a thoroughly positive bit of news. After a four-year sabbatical from the comedy scene Lucy Beaumont is back among us, and really throwing herself wholeheartedly into the throng by heading up for a full Edinburgh run in August, with her comeback show Space Mam.
"I'm so excited to be returning to the Fringe," she tells the BCG. "I'm returning as a married woman and a mother, so feel I've got a lot to moan about."
Fertile ground, indeed. Before that, Beaumont is staging a noteworthy benefit gig in her home city. The Hullarity Gala - at the New Theatre, Hull - happens on June 6th and features Lucy, Justin Moorhouse, Rob Rouse, Micky P Kerr, The Kagools, Alan Hudson and is hosted Lucy's other half, Jon Richardson. It's for an excellent, if rather sobering, cause.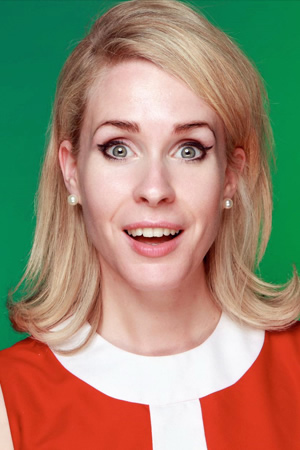 "Being a mum has made me more sensitive to how hard it can be for families," she says, "which is why I set up a scheme called Backpack Buddies, where primary-aged children can take home a backpack of food for the weekend. It's been a wonderful thing to set up and there's still a lot of fundraising myself and my husband Jon need to do to roll it out in the North."
Splendid work, all concerned. Now, let's take a trip back to a less sober time.
First gig?
I was too drunk to remember it. It was a heat for So You Think You're Funny?. They put me through though so maybe I didn't pass out for very long...
Favourite show, ever?
My fave gig was the New Comedy Award final in 2012, at Blackpool [which Lucy won]. The audience were so warm and the vibes from the theatre felt quite intense.
Worst gig?
I've blocked a lot out. There was one at a festival that no-one came to and it was raining and the VIP area was just someone who was meant to have been in Hollyoaks once.
Which one person influenced your comedy life most significantly?
My mum is really funny, and there's been times I've needed comedy to cheer her up. I still every now and again have a bit of a cry for Caroline Aherne.
Sarah Millican has been a really big comedy hero. When I saw her on telly it made me think maybe I could do it too; she was a trailblazer and made it easier for women like me to get into it.
And who's the most disagreeable person you've come across in the business?
I haven't come across anyone disagreeable...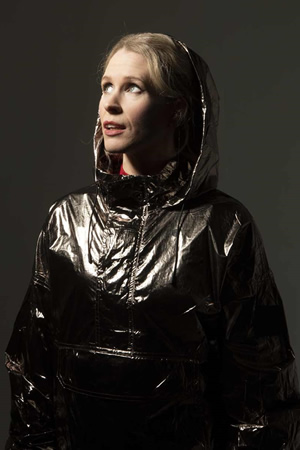 Is there one routine/gag you loved, that audiences inexplicably didn't?
I try a gag three times and if it doesn't get a laugh I drop it. Apart from if it would get a really big laugh and then nine times it wouldn't - like saying a mushroom fell out of my sleeve.
What are you most and least looking forward to about returning to the Fringe?
I'm most looking forward to seeing if people find it funny and will buy tickets. I secretly think it's a good show and that's why I'm spending the price of a new car on four weeks in Scotland. I'm least looking forward to spending the price of a new car on four weeks in Scotland.
The most memorable review, heckle or post-gig reaction?
(In posh voice, in Canterbury) "Well she was lovely, I just didn't understand a word she said."
How do you feel about where your career is at, right now?
I was really worried after having a long break that there wouldn't be space for me, but to be honest a break has made me find a love of stand-up that I didn't have before. I never believed I was funny. I know that sounds mad but all the 'women aren't funny' stuff, I think it got in my head a bit.
A lot has changed in the past few years with how women are treated in the creative industries and you can see it at live gigs too. Sarah Millican, Katherine Ryan, Sara Pascoe - they've all helped seal the deal that women are as funny.
There's no debate to be had and now I'm a mum and I've got tougher (and I really, really like getting out of doing bedtime) I think I do have a place and I'm enjoying it so much. I hope that comes through with this show. I do feel like I need stand-up. I'm more myself on stage now too.