Lucy Porter
Now there's a nicely-curated line-up. On Thursday 11th March, Joke's On You, Dementia! brings together an excellent cast of comics to raise funds for Alzheimer's Society, and thus people affected by dementia. Host with the most (Mock The Week appearances) Hugh Dennis will introduce the charity's admirable ambassador Jo Brand, plus Eshaan Akbar, Stephen Bailey and our guest this week, the pride of Croydonia, Lucy Porter.
A fine cause this is too; it's a pretty staggering statistic that over a quarter of all UK covid-19 deaths have been people with dementia, and the Alzheimer's Society's services have been called on almost three million times since the pandemic began. What can we do to help?
We can have a laugh, in our loungewear, with a free Joke's On You, Dementia! ticket - and maybe drop them a donation along the way. If there's one tiny silver lining to lockdown life, it's that usually booked-up comedy stars are willing to invite us into their homes for a corking event like this.
So has Lucy made a happy transition to home-gigging? Or is the Porter house blue?
"I didn't do any for ages because I am old and grumpy and fear change," she admits. "Then after the first lockdown I thought I'd give it a go and I loved it. Working in pyjama bottoms and slippers is the way forward for me, and I shall continue to do so even when live gigs return."
Many a true word. Is she very adept at virtual shows now then?
"Obviously online gigs don't have the atmosphere of real live gigs, but they're fun in their own way, especially when it's for such an important cause like dementia. Also, I can pop off halfway through and put a wash on, which is much harder in a theatre."
It's a positive spin. Now let's tumble back a few decades.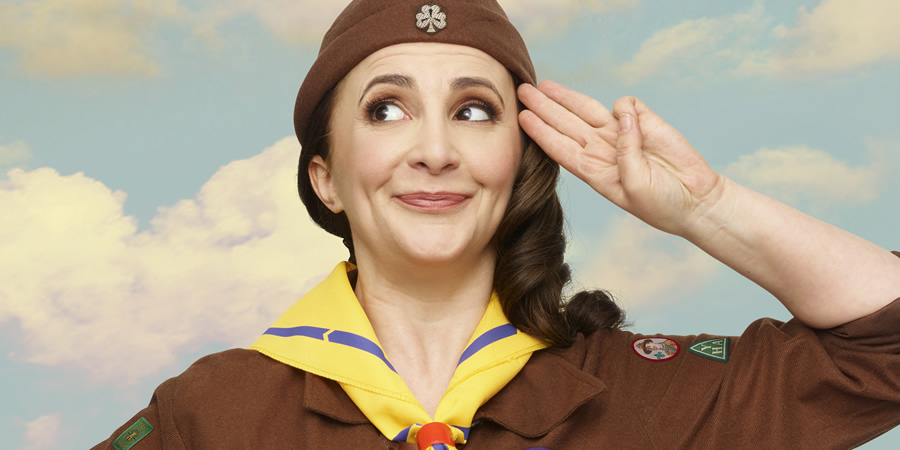 First gig?
Don't remember the date, but it was sometime in the late '90s. I'd thought about doing stand-up for so long, and I'd been hanging round comedy clubs for ages. I was living in Manchester at the time, and there was an exciting nascent comedy scene with people like Caroline Aherne and Steve Coogan doing gigs at places like The Buzz Club.
I wanted to try comedy when I left university in 1994, but it took me a while to pluck up the courage. As it was, I decided to do my first gig - in Chester, rather than Manchester, because I figured no-one I knew would be in the audience.
It was an open-mic night/gong show at Alexander's Jazz Cafe, run by a double act who dressed up as policemen. You got five minutes' stage time, but if the audience didn't like you they'd make a siren noise, and the comperes would beat you from the stage with their rubber truncheons.
I didn't get truncheoned off, but I did miss my last train home and had to walk around Chester all night. It was pretty good preparation for a career in comedy - five minutes of glory surrounded by hours of cold and travelling.
Favourite show, ever?
A few years ago, I compered a gig at The Globe on the Southbank, which is an amazing space. It's open air, and you have all the "groundlings" standing in front of you and then the rest of the audience piled up around you in this Elizabethan theatre. The acoustics are amazing as well.
The last act on was The Magic Numbers, and there was something really magical about watching them as the stars were starting to twinkle in the night sky above us. You'd normally have to be an eminent Shakespearean actor to experience standing on that stage, so I felt quite jammy that I'd cheated my way in by telling dirty jokes.
Worst gig?
I've had some quite spectacular deaths over the years. The most recent was a corporate event for house builders a couple of years back. It was in a function room at Cheltenham Racecourse at lunchtime, and the stage was in front of a big window onto the track. The sun was blazing, and so I was just a silhouette against it.
No one could see my face, I looked like an anonymous witness on Crimewatch. It was an almost unplayable situation, and I don't think I got a single laugh. Still, at least I'm pretty sure that no one who was at the gig would recognise me in normal light.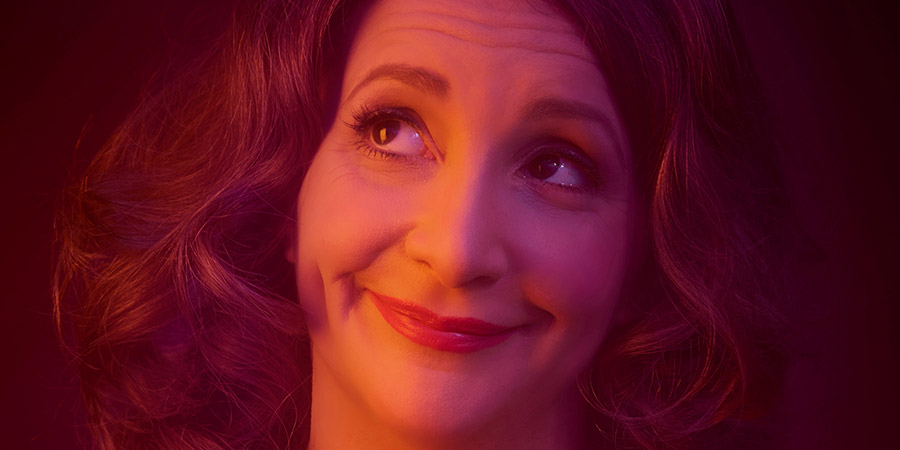 Which one person influenced your comedy life most significantly?
Caroline Aherne was a massive early influence. I thought she was the funniest stand-up I'd ever seen because she was so natural on stage, and she told really mundane stories from her life but made them hilarious.
I was working on The Mrs Merton Show when I started doing stand-up and she was very encouraging. I've still got the little good luck note she wrote for me when I entered my first comedy competition.
And who's the most disagreeable person you've come across in the business?
I always try to refrain from criticising other stand-ups because 99.99% of them are great, and I also feel like we're all in this club of weirdos and we should have a code of honour. Most of the real nightmares I've met have been behind the scenes.
There was an agent who was trying to poach me from my agent, but he kept saying negative things to me like: "Your problem Lucy, is that you're not pretty enough to be a presenter but too pretty to be a comedian." Not the best thing to say to a potential client!
Is there one routine/gag you loved, that audiences inexplicably didn't?
Yes. I had a long routine where I was a mermaid, and I wrote all this stuff about luring sailors to their deaths and what a drag it was when all I really wanted to do was sit on a rock brushing my long, beautiful hair. I wrote some really graphic sailor deaths and lots of sea-based puns, but the audience just used to clam up!
How have your lockdowns been, creatively and generally?
I've been quite unproductive in all the lockdowns, and now I'm panicking that I've only got a couple of months to learn Spanish, start a sourdough loaf and write a novel.
My excuse is that I've been busy home schooling, although I'm hoping no one will test my children on what I've taught them, because I've been quite unconcerned about things like facts. My children now believe that Queen Victoria was Winston Churchill's drag name, and that mixing me a gin and tonic is a very important scientific experiment.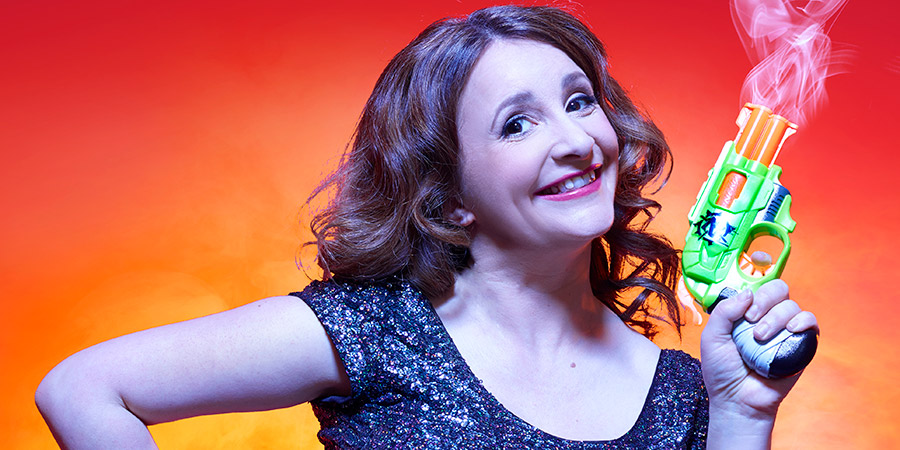 I've been lucky enough to scrape together some paid work as well. I've done a few radio shows and video bits with my husband Justin Edwards, who is also a comedy turn. We'd always avoided working together in the past as we were worried we'd argue, but we've been writing and performing a lot together in lockdown and it turns out we were absolutely right.
Any reviews, heckles or post-gig reactions stick in the mind?
I quite enjoyed "You look bigger on telly! And I've got a really small telly!"
How do you feel about where your career is at, right now?
Haha! Really? Where my career is at? I've spent the last year writing, home schooling, eating my own weight in Jaffa Cakes and trying not to cry more than twice a day. What kind of twat would I sound like if I said "Actually, my 2020 pivot to digital has been incredibly successful, and going forward into '21, I'm really excited about expanding my reach into other media and territories"?
I don't care about my career, I just want to leave the house, get drunk with my mates, go out for dinner with my husband and take the kids swimming again. I am really looking forward to being back on stage for both my financial and mental health. I'm pretty sure that at the first live gig I do I will weep with joy and relief, which will make a nice change from weeping with anxiety and frustration.