John Archer
Britain's got magic! Or there will certainly be more of the mystic arts moving around the country over the next few months, as John Archer is heading out on tour. You may well have caught this long-serving comedy sorcerer on Britain's Got Talent last year, or fooling Penn and Teller, or on tour with one of Britain's most prolific punsmiths (more on that below).
This trip is particularly significant for Archer though.
"It is my first solo tour - after 23 years full-time in this crazy business, I thought I should eventually give it a go," he explains.
"So it will be a little bit of a 'best of', my favourite routines and bits of business. The tour is called Against The Odds, which probably sums up my career quite nicely. But essentially I will be doing a lot of stuff that in theory should be impossible yet hopefully pulling it off."
"A lot of the material is mind reading, predicting things etc, but wrapped up in a lot of nonsense. It's sort of what might happen if Tommy Cooper did Derren Brown's act. Oh and some silly Ukulele bits in there too."
But can you predict where John's debut shows were? Probably not, we reckon...
First gig?
My very first gig was a very friendly church social event. I did one trick with a few old jokes and got away with it, mainly because the audience were way too polite to say anything else.
My first proper comedy club gig was at [infamous London alternative night] Up The Creek. I can't remember when but it was in the late 90s. I do remember Jojo Smith and Ricky Grover were on the bill. A producer friend had persuaded Malcolm Hardee to let me do 20 minutes even though he had never heard of me.
It was a rowdy night but I was quite happy with how it went. Malcolm Hardee's comments afterwards were "Yes, you were very good... but you're a bit mainstream". I think it was an insult in his eyes but I'm still a bit mainstream and proudly so.
Favourite show, ever?
I love performing. Lots of times I have come off stage thinking 'I loved that gig'. If that doesn't happen to you in this business then you would soon give up. Having said that, at the moment, the memory of my live semi-final performance appearance on BGT last year is probably up there as one of my top moments.
The Apollo is an iconic venue, the audience were so hyped up, as was I, and it was live TV. Add to that the chance to openly insult Simon Cowell in front of my kids... it couldn't get any better.
Worst gig?
Ha! So many horrendous gigs, from a whole audience who didn't speak English, to an audience of one. But the gig that I usually talk about when comics start sharing 'worst gig' stories (we do it a lot) was a corporate gig for The World Snooker Awards. It was held at The Grosvenor Hotel and included the great and good from the world of snooker.
As a huge snooker fan, I was very excited to have the gig. Unfortunately, as is often the case, everything over-ran and instead of 9pm I got on stage at 10:45. By this time virtually the whole audience had loosened their bow ties and left their tables to head to the free bar at the back of the room that had been providing them with free alcohol since 1845 - the time, not the year - though it felt like it could have been the year.
I remember the noise from that bar feeling very ironic considering the silence they demand when potting a red from the baulk end at the Crucible. One table of revellers remained in their seats out of politeness I guess, as they were the 'top table', it included Steve Davis, Barry Hearne and a few special guests.
It was a glorious death to polite awkward applause. I still love watching snooker on the TV but I do sneer at a few of the players who look angry when they hear a cough from row twelve.
Which one person influenced your comedy life most significantly?
Definitely Tim Vine. I consider Tim my best friend and I know he counts me as a very close acquaintance. We met 26 years ago when I still had a proper job, as a police officer, but that is a different story. Tim had just started as a full-time comic and gained success quite quickly. I've always been impressed with his bravery and originality, he isn't everyone's cup of tea and he knows that, but he still pursues what he finds funny.
He encouraged me in so many ways to be original and take risks. He roped me in to write with him and for him and I have supported him on tour for every tour since he started. He changed my performing life and I talk about him too much.
And who's the most disagreeable person you've come across in the business?
I honestly haven't come across many truly disagreeable people in this business, none of us are perfect though are we? I do remember getting quite annoyed with a well-known American comic and not liking him for quite a while afterwards. It was the Edinburgh Festival and I was doing Late and Live at the Gilded Balloon in the old building that sadly burnt down. (Nothing to do with me!)
I had gone down quite well considering that Late and Live in those days was a bit of a bear pit, don't get me wrong I hadn't tore the roof off but I left to decent applause and more people were listening to me than an average snooker playing crowd... The said American comic followed me on stage and berated the audience for applauding me saying something along the lines of "What are you applauding him for? He was rubbish".
I realise now he was just doing his thing and I have spoken to lots of people who know him who they have all told me he is a nice guy. I have never worked with him since and he is forgiven but I won't mention his name here in case he announces this interview is rubbish.
Is there one routine/gag/trick you loved, that audiences inexplicably didn't?
Yes, lots, but to be honest they don't stay long if the audiences aren't getting it. I can't think of any great examples as I tend to forget them quickly and move on.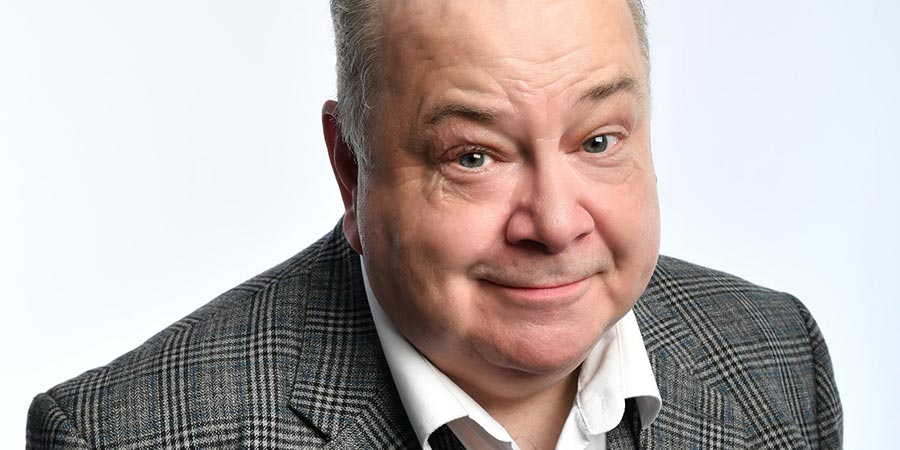 Any advice for new magicians - are comedy and BGT good routes to success?
I'm not sure that success is guaranteed with BGT; it definitely isn't, even past winners can and are soon forgotten. It's an annual thing and I often feel that every year there is a feeling of 'The King is dead, Long live the King.' Old acts are suddenly history and it's all about who is the next new thing, that is the nature of the show.
With that said, I still think that it is a great way to get seen. It's a challenge to craft something that will work quickly in that environment of 'Judged TV'. It can be a fun process going through the journey. I loved it. The days of booing and chants of "off, off, off" are now gone from BGT. Welfare and mental health are too prominent in TV now and it's much less likely that you will come off badly.
Of course you might ask 'Do I want to be seen as a BGT act?' and I can't answer that for you, but if you do well it can only help your profile and standing in the business.
Are there particular reviews, heckles or post-gig reactions that stick in the mind?
The oddest heckle I have ever had, if you can call it a heckle, was at a works' Christmas party in Scarborough. It wasn't a great gig, I think I maybe had about a third of the audience and the rest were either snooker players or celebrating Christmas. As I was about to start a new routine a woman who I would maybe describe as 'new age' because she had ribbons in her hair and I'm not sure what that look is best described as, approached me. I noticed she had a bundle in her hands which I assumed was a baby wrapped in a blanket.
"Will you hold this for a minute?" she said... I was right, it was a baby. Normal human reaction when a baby is handed to you, it appears, is to take it, so I did. The lady then wandered off and I was left quite literally, holding the baby. I asked on the mic whose baby it was and a voice came back "She's gone to the loo". I made small talk with the audience and the baby until the lady eventually returned to retrieve her baby. Yes, that sticks in my mind.
How do you feel about where your career is at, right now?
Good question. In some ways it's probably best answered by someone else. The truth is that I love what I do. I've never been massively desperate for fame, I'm sure it is nice when it happens and I certainly won't run away from it, but success for me is about friends and family and happiness and corny as it sounds I feel I have that. New challenges are fun, that's why I did BGT, that's why I am doing this tour, that's why I will probably keep going till I drop.