Jess Robinson
Hiring loads of famous people for a musical comedy production must cost an absolute fortune, so it's handy if you can just play them all yourself. Here Come The Girls is the debut tour show from the frighteningly multi-talented Jess Robinson, who takes those stars in a novel direction.
"The show is an exploration of my brain and the way my impressionist's mind unravels, as I channel celebrities and singers to navigate my way through life's highs and lows," she tells us. "I'm a little like a malfunctioning jukebox, I love to pick and pair random songs and voices with the aim of offering a different experience every night."
Robinson is no stranger to prime-time, either: you may well have seen her do rather well on Britain's Got Talent a few years back, and she has a couple of high-profile TV projects upcoming, on the pretending-to-be-famous-folks tip.
"The first is new panel show The Imitation Game hosted by Alexander Armstrong with Rory Bremner and Debra Stevenson," she says. "The second is a new project for Sky with Alistair McGowan which has just been announced. On top of that I'm working on a project with fellow impressionist Luke Kempner and taking a new show up to Edinburgh this year! So it's all systems go."
Well, nearly. "I'm also making time for plenty of Netflix and cake eating."
Good time management from the talented multi-tasker. And speaking of time, let's head all the way back to her early schooldays.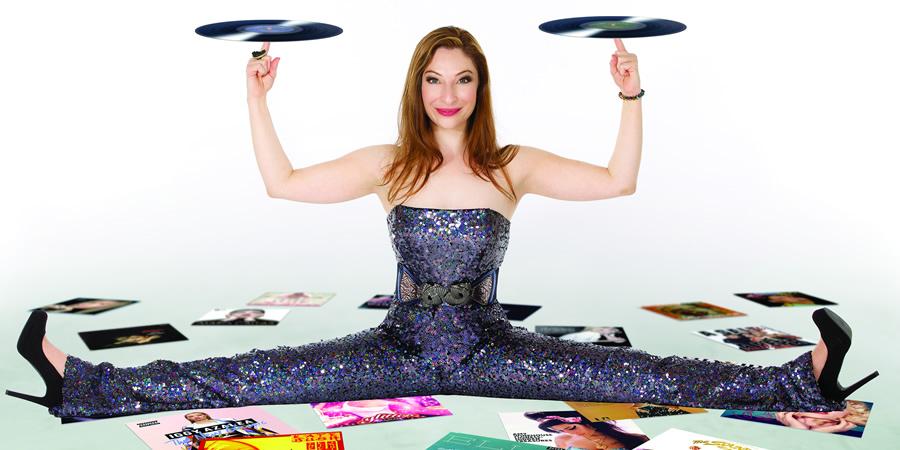 First gig?
I was seven years-old and in the local am-dram production of a very serious play called Touched by Carol Churchill. My mum had been rehearsing lines with me over and over again, on the way to school, over tea, during my bath. I really wasn't interested though.
I remember sitting on the stage, there was a full house - and the poor woman acting opposite me floundering for lines and desperately trying to improvise her way out of the scene because I wouldn't feed her the correct cues. I couldn't be bothered to do anything we'd rehearsed.
I decided it was far more interesting to talk about the completely unrelated topic of dinosaurs and point out that the light was shining off the man's head in the front row. Oops...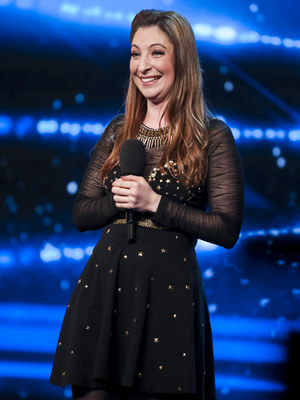 Favourite show, ever?
I really love my last two shows. It's funny though, once I'm performing a new show, I'm already thinking about ideas for the next one. I really feel the need to keep improving and reinventing and coming up with new stuff.
Worst gig?
In a way it was BGT, in that I couldn't believe how nervous I was. I really let the pressure of performing in front of the judges and such a large audience get to me. I used to scoff at some of the contestants and their 'nerves', thinking 'ah it can't be that bad.' All I can say is, it really was. The performer before me was booed off by the audience... it's not the greatest thing to hear when you're trying to psych yourself up.
The weirdest TV thing you've ever done?
That'd have to be ChuckleVision. Namely the moment where I was lying on a table and - dressed as Swedish beauty therapists - The Chuckle Brothers spread a 'mask' made of catfood, Nutella and ketchup all over my face. It was like some weird nightmare punctuated with the familiar 'to me, to you,' but in cod Swedish accents.
Who's the most disagreeable person you've come across in the business?
Good question! There are one or two female performers (naming no names), who I've found to be pretty territorial, aggressively competitive and, well downright bitchy.
Healthy competition is good, but I believe it's important to be positive and celebrate other females. Ladies in comedy and entertainment have a tough enough time trying to break through glass ceilings, fight to get places on panel shows and equal out the gender pay gap! Don't snipe and bitch - that gives us all a bad name. I like being part of the sisterhood. We girls should stick together.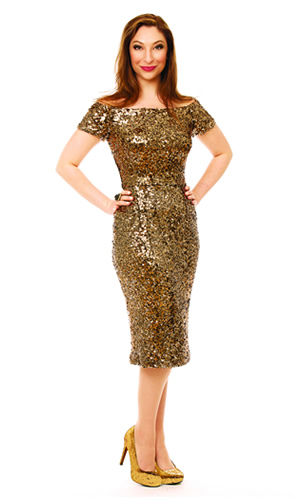 Is there one impersonation you loved, that audiences inexplicably didn't?
Nah, there's always been a reason whenever that's happened, from knowing 'this next bit is really funny and they're definitely gonna laugh' so the magic is lost from your delivery, to audiences in Barbados who just don't know who Katie Price, Janet Street Porter and Stacey Solomon are. And it doesn't matter how accurate it is, nobody enjoys Yoko Ono's singing voice.
BGT - was it a big decision to enter, and would you recommend it?
It was a huge decision to do it. I was already a working performer and for years I'd been very against these talent shows, thinking I should try and 'make it' the old fashioned way. I'd made lots of videos, hustled, taken shows to Edinburgh etc. The producers / talent scouts had approached me four years running and in the end they were so persuasive.
Not only is it becoming more common for professionals to take part, but I also thought 'Why not? If I don't do it, I'll always wonder "What if?"'.
It really isn't for the faint hearted. It gave me a good hit of profile which is super helpful, but honestly, before you get carried away with all the things you might do in your act on the show, the main thing to remember is: at the end of the day, their aim is to make an entertaining TV show for their audience.
The most memorable review, heckle or post-gig reaction?
My very first review from The Ham and High [newspaper]. I was 18 and it was my first night of my first professional show upon leaving school. "Snow White was a bit wooden".
A close second would be an Edinburgh review which described me as having a "fascinatingly elastic face"!
How do you feel about where your career is at, right now?
I feel very lucky indeed. A bit frantic, but happy. There's still so much I want to achieve. In a lot of ways I feel as if I'm just getting started. Although I've been plugging away since 2001! I've got some really exciting opportunities coming up, but instead of relaxing and enjoying where I am, I'm thinking ahead to the next thing, and the next and the next.
I recently did quite an emotional interview (thanks Stuart Goldsmith) on The Comedians' Comedian podcast. It really made me realise how much I'm still trying to prove myself and push myself. I'm really looking forward to the day that I can just enjoy everything in the moment. I'm not sure when that'll be. Maybe next year!