BCG's Sarah Slack recaps the first day of the Alternative Comedy Now conference at the University of Kent.
It's 40 years since the summer of 1979, a date seen by many as the official start of the alternative comedy movement. This was when The Comedy Store opened in Soho, which led to the formation of the Alternative Cabaret group which revolutionised the style, subject matter and politics of British stand-up comedy. To celebrate the occasion The University Of Kent's comedic performance department, led by Oliver Double, and in co-operation with the Centre for Comedy Studies Research department at Brunel University of London, led by Sharon Lockyer, hosted the Alternative Comedy Now conference to discuss its formation as well as its cultural legacy through presentations, workshops, and special events.
By merely being in the right place at the right time, I managed to get myself not only a chance to attend the conference, but also blagged a spot on the conference schedule. It meant I had to come up with a 20 minute presentation, and then deliver that in front of a group of academics and industry experts, plus answer questions about the topic afterwards. I know "squeaky bum time" started as a football thing, but - despite not knowing a lot about football (aside from routinely listening to Athletico Mince) - this occasion felt very much like squeaky bum time to me.
After settling into student accommodation and nabbing myself a free water bottle, I headed to the conference venue. Senior lecturer Sophie Quirk started the first day with a keynote discussing the impact of the original movement and looked at the various issues regarding its legacy, with figures such as Stewart Lee sarcastically hyping the 1980s alternative comedy movement as having founded "the egalitarian polytechnic of laughs that is today's comedy establishment."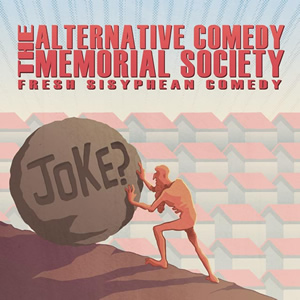 Quirk examined the role played by The Alternative Comedy Memorial Society and whether they represent the legacy of the original movement, especially in regards to encouraging the audience to celebrate "noble failures", but also in implicitly stating their platform is not for comics to perform new material. Instead, a spot on the ACMS line-up is encouraged by its hosts to be used for experimental offerings, which ideally should not be replicated ever again (I believe a good example of this would be when Joz Norris performed last year whilst covering his back in Deep Heat and eating a pineapple).
Discussion then turned to ACMS host John-Luke Roberts himself, where a clip of his most recent Fringe show was played to question whether his material could be seen as 'highbrow comedy' due to his artistic endeavours, and the fact that if you did not understand Chaucer you would be completely lost as an audience member, which goes against the egalitarian view of the original alternative comedy movement.
The controversial figure of Andrew Lawrence was also discussed. Talking about the performer, who overtly criticised the left-wing liberal bias of the comedy industry back in 2014 via a lengthy Facebook post, Quirk stated he provides material for "white men who feel marginalised by progress". There was also a lovely quote provided by Tony Law who, when asked what he believed political correctness was, simply stated: "not to be a dickhead".
Through highlighting other modern alternative communities such as The Guilty Feminist, Wacky Racists and Queer As Jokes, Quirk demonstrated that - whilst these groups initially present as safe spaces for what many refer to as "snowflakes" - they actually become microclimates where feedback is willingly shared, debates are encouraged, and entry is intentionally made affordable and accessible to potential audiences. This echoes what the original alternative comedy movement aimed to achieve, which was to push boundaries and eventually impact on the wider climate by having its cultural practices become the norm.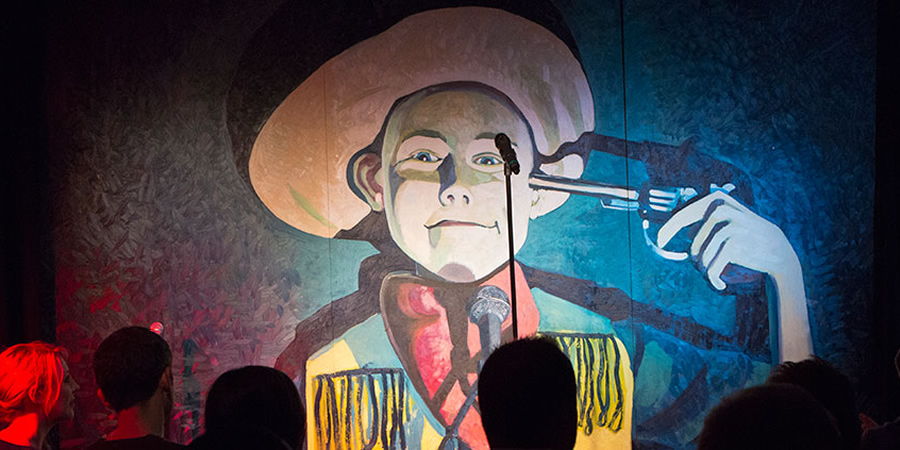 After the presentation there was also a fascinating discussion on modern audiences and whether the need for phone lockers at comedy venues (as recently utilised by Hannah Gadsby for her run of shows in Australia) is respectful to the art form, or whether it could be perceived as excessive monitoring. This was inspired by images of the rules placed in view at The Stand comedy clubs across the country. Malcolm Hardee may have described the original venues of the alternative movement as "bearpits", but the rules at The Stand demonstrate a succinct change in the expectations placed on today's comedy audiences by both performers and promoters.
After lunch, there was a presentation by anthropologist and comedian Marianna Keisalo, who provided a brief look into Finnish comedy and highlighted how it developed during the 1990s from something which was seen as solely an American import into a close knit national group of comedians with a vibrant open mic scene.
The discussion afterwards also highlighted how wordplay and puns are greatly appreciated by audiences in Finland due to the complexities of the Finnish language, as opposed to perception in the UK where puns and wordplay are often seen as a cheap laugh or, for some, just borderline irritating.
Keisalo focussed specifically on the musical character comedian Juhani Nevalainen, who offers his audiences incoherent mumbling, awkward interactions, and awful guitar playing on purpose to intentionally build expectations which do not necessarily get fulfilled. By being annoyed at his audience's laughter whilst presenting himself as a broken human being, Juhani's character leaves it up to the audience to perceive the boundaries in place during his performance, and assigns responsibility to them for interpreting his material. It was interesting to note that when Juhani performs at Finnish comedy clubs, he is often placed before a break to ensure nobody performs after him!
The next presentation came from Ed Wilson, a PhD student studying at the University of Kent who discussed the issue of originality in modern alternative comedy. This involved discussions on how the comedy boom of the mid-2000s affected tolerance towards experimentation amongst audiences; how performers prepare for creating original material; and its value amongst certain alternative performers who would prefer to create something with value in order to seek artistic satisfaction.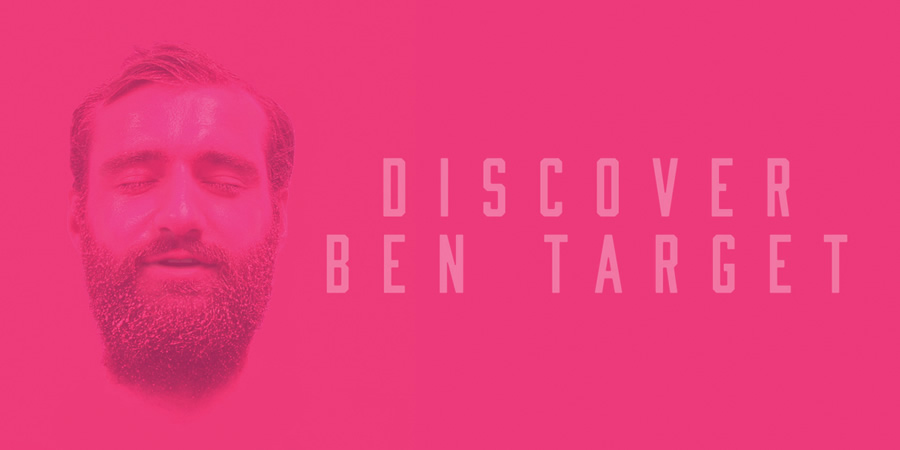 With Ben Target being the focus of his presentation, Ed looked at how the ending of Target's nominated 2012 show Discover was celebrated as unconventional, however upon further exploration it was later discovered in his book Born Standing Up that Steve Martin had pulled the same stunt when performing in North America during the 1970s, much to Target's own dismay. I thought this was a great example of the struggle comedians face today when tackling the topic of independent creation and individuality, especially in the digital age when we are only a Google search away from discovering whether somebody else has had the same idea, or even uploaded the same skit or set onto social media platforms.
Then the time finally came for me to give my own presentation, which discussed the current equivalents of modern alternative comedy by highlighting key figures such as Adam Larter and John-Luke Roberts whilst also promoting the significance and importance of comedy collectives such as Consignia, ACMS and Weirdos for acting as positive platforms for performers who can feel confident in pushing the boundaries of comedy conventions.
If I could have done it differently I would have definitely included more female alternative figures - including Harriet Braine, Helen Duff, and Lazy Susan - and I admit I may have fumbled across the Q&A section a bit, but if this introverted comedy nerd can deliver a presentation at an academic conference, then anyone can!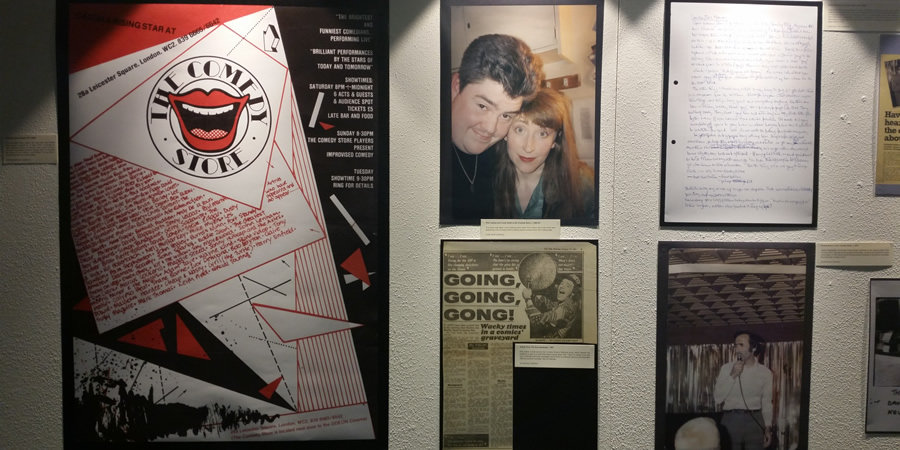 By 5pm we were out of the lecture halls and at the Templeman Library for the official opening of the conference's exhibition, which contained various materials from the British Stand-Up Comedy Archive (BSUCA). Knowing there would at least be some free wine available I inevitably attended, especially after the relief of delivering my presentation. On show there was an original script of The Young Ones from 1983, plus a scribbled notebook from Monika Bobinska, a London-based promoter who had detailed every act on at the Meccano comedy club from 1987-92, including Alan Davies, Sean Hughes, Eddie Izzard, and Jo Brand's early comedic venture as The Sea Monster.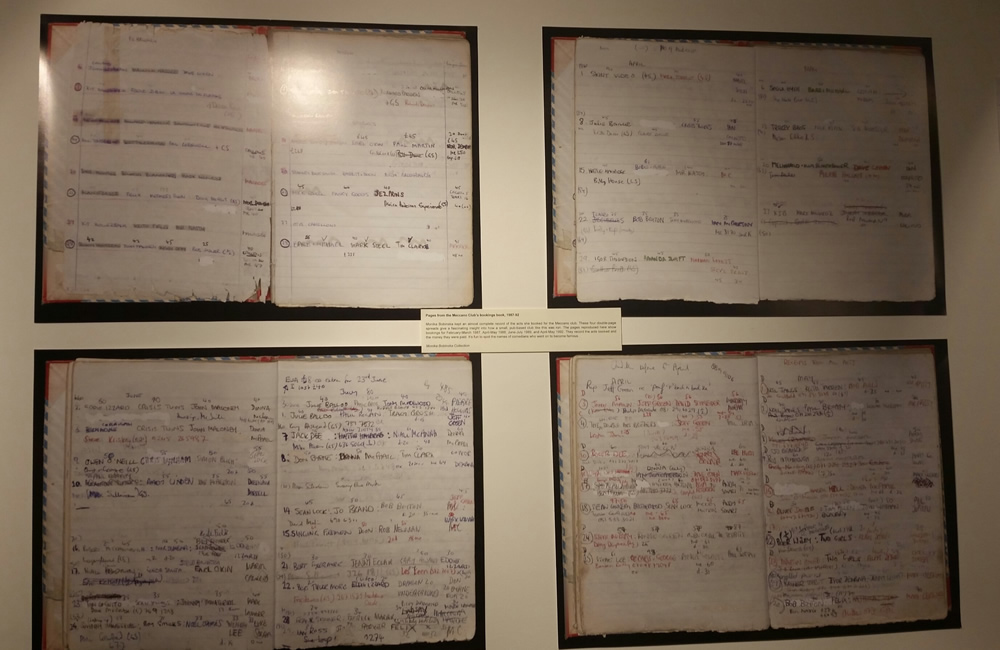 Alongside various press cuttings, posters and early publicity materials, I also enjoyed the strongly worded letter sent from Goldsmiths College Student Union to the Alternative Cabaret performers in 1979, after Keith Allen responded to a hostile audience by letting off a fire extinguisher in their faces and threatening hecklers with broken fruit juice bottles, which - in comparison to certain shows I've seen at the Edinburgh Fringe - all seems rather tame...
The day finished with an amazingly insightful end, as The Gulbenkian Cafe hosted a conversation with legendary comedian Alexei Sayle. Whilst initially Sayle unashamedly took full credit for starting the alternative comedy movement, it was not long before he started to riff with Tony Allen, who just so happened to be sitting in the audience and was willing to loudly laugh, rambunctiously heckle, and provide additional footnotes to Sayle's running commentary of those early days.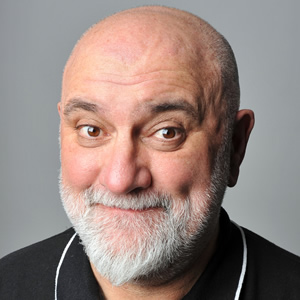 It was Sayle's anecdotes however that the audience came for and there were plenty of those to enjoy, including from Sayle's days as a compere on The Comic Strip where he would gleefully 'gong' comedians who were right-wing performers, plus a cracking story about Rik Mayall and Ade Edmondson performing at the Tram Shed in Woolwich during a New Year's Eve gig, where the bagpipes had to be prematurely called to play Auld Lang Syne after the duo ran out of material by 10.30pm...
Oliver Double was a fantastic interviewer and presented many snippets of Sayle's work from the university's archive, including audio clips and early publicity materials, which then led Sayle to discuss the origins of his TV character Bobby Chariot and how the inspiration for Ullo John! Gotta New Motor? was inspired by overhearing the various testosterone-filled conversations amongst residents at his local pub in Fulham.
When the time came for Q&A, this generated further gems from Sayle's repertoire, including a tale in which he ended up sharing a cupboard in Westminster with Jeremy Corbyn. When arena tours were inevitably discussed, Sayle also provided a refreshing perspective on whether the size of a venue matters for a comedian: he did not care whether he performed in a 1000 seater or a 90 seater - just as long as the venue was full.
Having thoroughly enjoyed Sayle's anecdotes and musings alongside the brilliant formatting provided by Oliver Double, it was easy to see why many consider Alexei Sayle to be one of the most intelligent, ground-breaking and genuine performers the British comedy scene has ever produced.