Weirdos for Christmas Number 1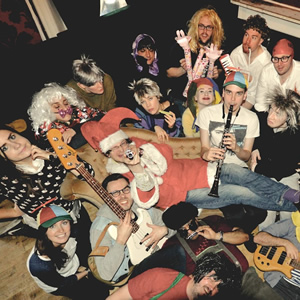 Hi Matthew Highton here, resident act, director and heart of Weirdos Comedy Club. For those of you who don't know, Weirdo's Comedy Club isn't just a collection of incredible and unique comedians, we also love Christmas...
We love it so much that as soon as December 26th hits we put Joz to bed (all pooped out from the excitement) and start planning what we want to do next Christmas. It's a magical time full of cheer and left over Bob Slayer liquor, where we just lark around, throwing wrapping paper and trying to make our snow people come to life all whilst singing raucously along to our favourite Christmas hits.
Because we love Christmas hits! That's why our traditional alternative pantomime this year is called Weirdos for Christmas Number 1. Trying to capture the magic of the greatest song of the year and we hope you will come and love it with us on the 8th-11th of December at the Grotto of Comedy's HoHo Theatre, 27c Throgmorton Street, EC2N 2A. Tickets available here (all money goes to Great Ormond Street).
Now, to ensure you don't think we're making up how much we love Christmas Number 1's I had some of our Weirdos tell you about their faves...
Adam Larter - Weirdos leader and lover of cardigans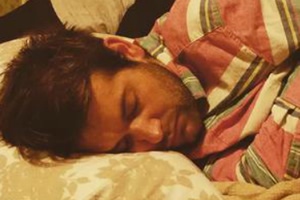 It's important to note that I'm a really great singer.
So much of a great singer that I really struggle to find songs that are ready for my powerful singing.
Earth Song is different because it's 80% power and 20% smug - very few songs have that power-to-smug ratio. It's so epic that it beat The Beatles to Number 1 (true) and it had me banned from a pub for singing it on a karaoke night (also true).
Joz Norris - Clarinet enthusiast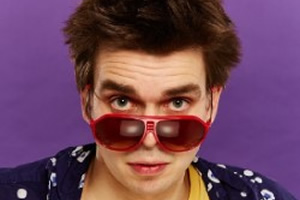 Pink Floyd - Another Brick In The Wall (Part II)
For me, the all-time favourite Christmas Number 1 has to be the joyful, festive sound of Pink Floyd's Another Brick In The Wall (Part II), which ranks as both the only Christmas Number 1 to feature a chorus of dead-eyed children singing about mental illness and the only Christmas Number 1 whose title specifically makes it clear that you're listening to it out of context.
It's my favourite mainly because it reminds me of the old festive family tradition of watching the Bob Geldof-starring film of The Wall and chanting along as a family with everybody's favourite Christmas lyric, "The way you made them suffer, your exquisite wife and mother, fills me with the urge to defecate!" Such jolly Christmas memories. Also, the line "If you don't eat your meat, you can't have any pudding! How can you have any pudding if you don't eat your meat?!" will bring back many fond memories of Christmas dinners gone by.
St Winifred's School Choir - There's No One Quite Like Grandma
Grandma, we love you. Grandma, we do.
So why do I weep? Are these salty pangs drawn from my eyes by the pain of trauma or ecstasy? Or by the blasts of icy midwinter winds? No - these tears are sweet, warm and unfamiliar, like hot pink syrup rolling down my fat, red cheeks.
Though you may be far away. We think of you.
Is this not a memorial? A funeral dirge? Are their parents not meanwhile clutching tissues between each other's knuckles, watching from the darkened pews? How can the children comprehend this sad loss?
There's no one quite like Grandma. She's helped us on our way.
The key-change articulates my growing sensation of dread. Yes, the children do comprehend. For the living do not sing unto the dead; the dead sing unto the living. This is a requiem, but not for Grandma. Oh no. The true horror is revealed. Oh no. Oh! No! These children are but cherubic corpses! Their heads loll to one side. Their glassy dolls' eyes twitch. Their smiles crumple. And the Old Lady's giant diabolical skull manifests above, leering at her newly recruited choir of eerily static, brainwashed cannon-fodder, their eternal, uncanny threnody (with Bontempi accompaniment) echoing for ever along blood-soaked Overlook Hotel corridors. These are the tears I weep: tears of the purest, sweetest terror.
And we know you love us, too.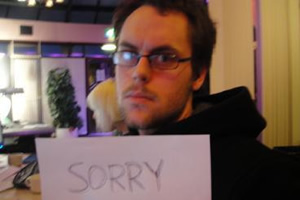 Lonely This Christmas is objectively the best Christmas Number 1 ever (although Mull of Kintyre is criminally underrated). Why? Simple. Remember the clip from Top Of The Pops? Yeah, the one where Mud lead singer Les Gray has a puppet that sings along. Why does he have a puppet? Have you ever thought about that? Cause I have. And yeah, at first I thought "Whatever, it's the 70s, Thunderbirds was still popular, and they had to spice up their TOTP appearance somehow", but then as the clip went on I realised... Les Gray is singing the song to the puppet. And the puppet sings bits of it back to him.
Listen to the lyrics - this is about two people who want to be together but can't. And it begs so many questions: Why can't they be together? How did they get together in the first place? And why am I the only one to have realised that the reason why Lonely This Christmas is the best Christmas Number 1 ever is because it's the only Christmas Number 1 that was secretly about a forbidden love affair between a man and a puppet.
Eleanor Morton - Irish ornithologist of the year 1997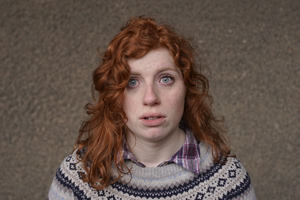 Rage Against The Machine - Killing In The Name
Rage Against The Machine aren't normally associated with Christmas, but in 2009 they decided they'd really go for it and make it the most magical Christmas ever. Backed by their X Factor mentor Simon Cowell, Rage Against The Machine proved to me and every other oddball out there that just because you set a monk on fire doesn't mean you don't love Christmas. Lyrics such as "Fuck you, I won't do what you tell me" are reminiscent of the Cliff Richard hit of the same name, and this song remains the second most expletive-ridden Xmas Number 1 ever (after Have A Wombling Merry Christmas).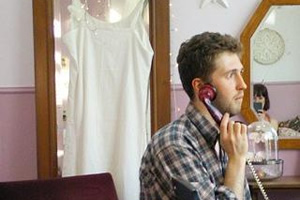 Paul McCartney - Wonderful Christmas Time
My favourite Christmas Number 1, and the UK's favourite Christmas Number 6. I love it as I first heard it in the 1998 animated film Rudolf The Red-Nosed Reindeer (IMDB: 5.8/10) which is a story about Rudolf, a red-nosed reindeer. The song plays in the scene where Rudolf first kisses the very pretty girl reindeer with enormous eyelashes, and marks the first time I'd ever been attracted to a girl/anthropomorphised cartoon reindeer.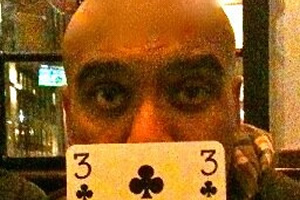 Renée and Renato - Save Your Love
1982 was a quite a year, the Falklands, Britain came out of a cruel recession, ET wanted to phone home, the miners were itching for a fight, and Renee & Renato reached Christmas Number 1.
This Romeo and Juliet inspired promo was kicked off the Number 1 spot by Ali Brice's hero Phil Collins. But for a young boy in suburbia the sight of a mustached Black Country Italian man with a bargain-basement tenor voice belting out dodgy lyrics was captivating, especially as the tache reminded me of my dad. Also, the fact that I got my first mini arcade game for Christmas (Pac-man) while this song was playing on Top Of The Pops always makes me smile.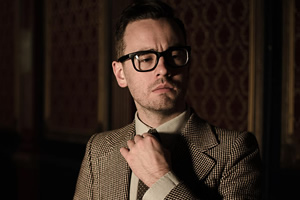 Little Jimmy Osmond - Long-Haired Lover From Liverpool
The greatest song from the smallest and most sinister of all the Osmonds, Little Jimmy. Neither from Liverpool nor above the age of consent, 9-year-old Damian-faced Jimmy sings a surreal rant of undying servitude to an unknown person: you.
By verse 2, he's already offered to "be your clown, or your puppet or your April fool, cut my hair or even wear a mask", and he hasn't even got to the Leprechaun bit yet. His piping voice and the song's jaunty banjo accompaniment make this a Christmas Number 1 that's begging for a reboot on a schlocky horror film score.
Lindsay Sharman - Deadly with empty containers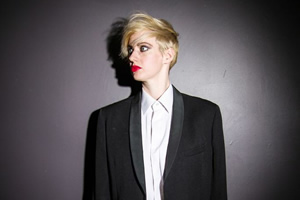 The sound of my childhood religious awakening! Boney M are partly responsible for making me think Jesus was an appropriate substitute for when I stopped believing in Santa Claus.
The fat man in a red suit might bring you presents, but Jesus (through Boney M) delivered funkadelic pop reggae. The true meaning of Christmas!
Phil Jarvis - #1 Philip Jarvis impersonator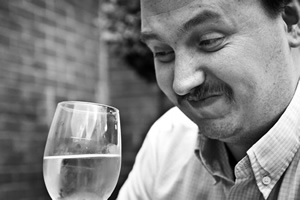 Was Noel Edmonds Britain's neglected latecomer member of the Situationists?
In 1993, Mr Blobby surprisingly knocked Take That's Babe from being Christmas Number 1 in the charts, premeditating the Blur/Oasis rivalry that would haunt the end of the John Major era.
Being a fat child, and it being in the early 1990s, I was made to do P.E. topless. The cultural awareness fellow school children had about Mr Blobby meant I was dubbed "Mr Blobby".
Being bullied isn't nice. But I was shown the spirit of Christmas when a stranger offered to give me the money to buy the Mr Blobby Christmas song on cassette tape from Woolworths. I said no, obviously, but looking back on it, it was quite a nice gesture from that lady. Thanks.
---
Help the Weirdos get to Christmas Number 1 too: Show details and tickets