15 Storeys Trilogy
15 Storeys Trilogy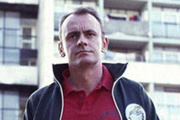 Trilogy of comedies written by and starring Sean Lock, set in a grim high-rise tower block.
---
Comedy series starring Sean Lock as a high-rise tower block resident who has had microphones secreted in the other flats to listen to his neighbours.
Sitcom about a grim 15-storey tower block. Miserable lifeguard Vince Clark hates being touched. He and his Chinese lodger Errol live in the tower block.
The second programme in Sean Lock's '15 Storeys' trilogy. This Radio 4 series focused on the mundane lives of residents in a tower block.