About

The Comedians' Choice Awards are the only Edinburgh Fringe prizes determined solely by performers. All comedy shows performing at the Fringe are invited to vote on who the three prizes should go to. Every person and show is eligible.
The awards are voted on by Comedy Performers for Comedy Performers. There is no panel of judges, no industry specialists – only the performers themselves will decide whom amongst them is worthy of special recognition at his year's Edinburgh Fringe.
The voting system is completely open access and will be checked against the records of registered shows with the Fringe Office and venues to ensure all votes are valid.
The Comedians' Choice Awards are intended to help highlight the amazing work of those at the Fringe who may well otherwise go unrecognised, as judged by those who understand their efforts the best: their peers.
Every show at the Edinburgh Fringe is eligible to both vote and be voted for: anyone with a comedy show is in with a chance of winning.
The awards are presented in 3 main categories:
Best Show - Simply, the best comedy show you have seen at the Fringe this year. It can be a solo or ensemble show of any type (sketch, clowning, improv, stand-up, etc).
Best Act - The best individual comedy act or comedy performer you have seen at the festival.
Best Person - The person who you feel should get recognition for their contribution to this year's Fringe. This does not need to be a performer; it can be anyone associated with the comedy industry at the Edinburgh Festival Fringe, from reviewers to producers and venue staff.
Originally created by Barry Ferns as The Barry Awards (UK), the awards are now presided over and administered by British Comedy Guide.
About the trophies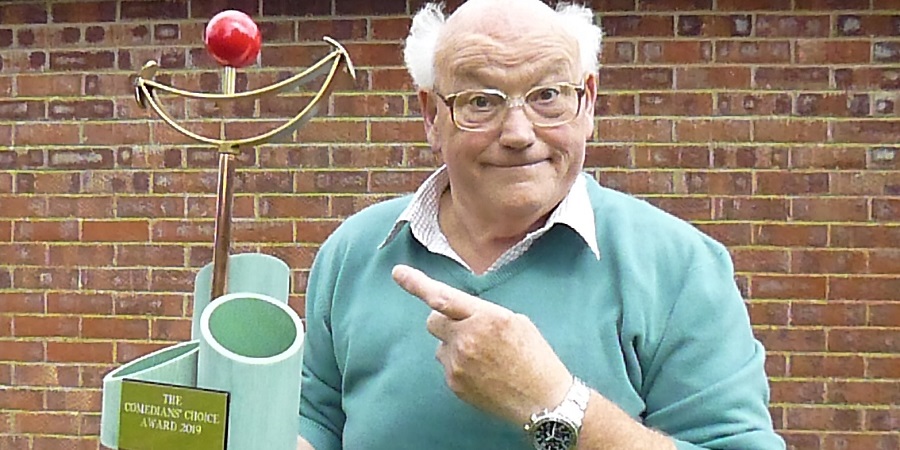 In 2019, a new trophy was designed and build for the awards by inventor John Ward.
Talking about the design, John explains: "It's mounted on a base comprising of three pillars, representing Mirth, Merriment and Laughter with a brass/copper central stem (based on the idea you might need a 'brass neck' to perform in some venues!) with a steel, lopsided wide big 'grin' signifying laughter with a red nose on top being the traditional emblem of the clown."
Best Show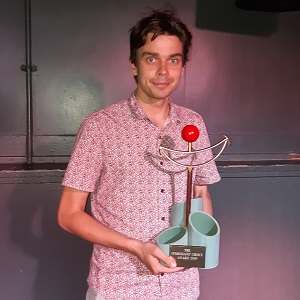 Joz Norris: Mr Fruit Salad
"Winning the Comedians' Choice Award feels like it succeeded in touching something in the minds of other weirdos and dreamers and makers who create and imagine for a living, and the thought that I said something that struck a chord with the people who do this with their lives is beyond humbling. Thank you to all of them."
Best Performer
Laura Lexx
"I think we're all here craving recognition and validation... to get that from the people who know jokes and structure and presence and comedy more than anyone else is amazing. I don't think comedy should be competitive, but to get this nod is so soul warming. Thank you, I am extremely grateful."
Best Person
Brian Dobie (Pear Tree / Counting House / 32Below)
"We work all year to prepare for the festival, to spend 25 days of hell... which is really Heaven on Earth. I couldn't think of a more rewarding job. The Free Festival concept works brilliantly with our venue."
Best Show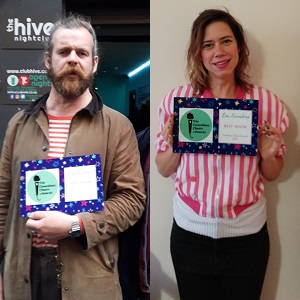 Joint winners: Paul Currie and Lou Sanders
Paul: "This is very unexpected. I couldn't have done it without [technician] Kit Sullivan. Techs are very underrated."
Lou: "Uh oh. I'm worried this is going to make me even more of an absolute dick magnet."
Best Performer
Laura Lexx
"The fact that the people who also do what I do like what I do means the world to me."
Best Person
Alex Petty (Free Festival)
"Thank you to the Laughing Horse crew and the venues that help make the Free Festival happen – it's a team effort."
Best Show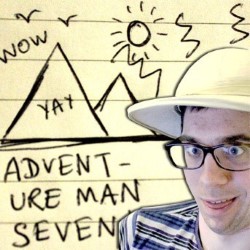 Mat Ewins - Adventureman 7
A stranger on the street, Jack Walker, who was asked to give a quote on behalf of Mat Ewins said: "I don't know him, can that be the quote?"
Shortlist:
Any Suggestions Doctor
Jordan Brookes: Body Of Work
The Elvis Dead
Best Performer
Rob Kemp
"Wow this is amazing! A nod from your peers, acceptance and approval from people you admire is a thing I have been chasing for some time, and will do my self confident the world of good. Thank you to those who voted for me, and to those who didn't. I will try harder next time (more blood! more plates! Everything, but more so). Beatlesjuice is just a joke though, I won't be doing that... okay, I might"
Shortlist:
Jayde Adams
John Kearns
Jordan Brookes
Lucy Pearman
Mat Ewins
Russell Hicks
Best Person
Bob Slayer (Heroes of the Fringe)
"Thank you – Lets keep pushing back against the establishment and reclaim the fringe for performers and punters. Next year is going to be a very interesting year!"
Shortlist:
Alex Petty (Laughing Horse)
Mark Silcox
Martin Mor
Best Show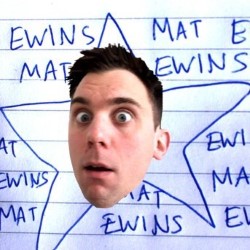 Mat Ewins: Mat Ewins will make you a star
"Thank you for the £1 prize"
Shortlist:
LoveHard: The House on the Hill
Police Cops
Richard Gadd: Monkey See Monkey Do
Spencer Jones Presents The Herbert in Eggy Bagel
Best Performer
Lolly Adefope
"Finally, recognition from an awards body"
Shortlist:
Jordan Brookes
Kieran Hodgson
Nick Mohammed
Zoe Coombs Marr
Best Person
Bob Slayer (Heroes of the Fringe)
"I need to keep grounded"
Shortlist:
Alan Gordon (Fringe press office)
Alex Petty (Laughing Horse)
Amy Kegg (The Counting House)
Sorcha Shanahan (Iraq Out Loud)
Best Show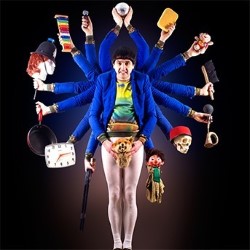 The Herbert in Proper Job - Spencer Jones
"I'm proper happy, though part of me thinks it's a wind-up from my mates"
Shortlist:
Adventures in limited space - Jordan Brookes
As Funny As Cancer - Beth Vyse
Bubblewrap: Sofie Hagen
Polyphony (Daniel Kitson)
Sea Men (A Naval Tale) - LetLuce
Best Performer
Spencer Jones
"I'm proper happy, though part of me thinks it's a wind-up from my mates"
Shortlist:
Al Lubel
Seymour Mace
The Story Beast
Tim Renkow
Trygve Wakenshaw
Best Person
Michael Legge
"It's a great honour to be recognised - although it was voted on by my peers and that's a shame, as they're all cunts.
Also - can you have 'peers' if you're the best person?"
Shortlist:
Alex Petty
Bob Slayer
Brian Gill Dobie
Dave Benson Phillips
Ryan Taylor
Best Show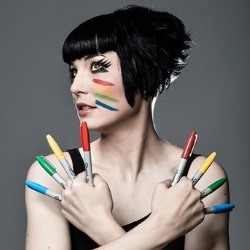 Bec Hill: Ellipsis
"I've never won an award - so I don't know how to react in this situation! My whole show is about how I've never won an award – and now you have all screwed it! Seriously, thank you all so much."
Shortlist:
Aunty Donna
Funz and Gamez
Joseph Morpurgo: Odessa Knightmare Live
Best Performer
Will Franken
"I'm touched. This award represents the true spirit of the Fringe - the rock and roll aspect of it - from the performers. It means a lot. Thank you."
Shortlist:
John Kearns
Sean McLoughlin
Spencer Jones
Trygve Wakenshaw
Best Person
Joint winners: Bob Slayer and Peter Buckley Hill
"I'm the best person at the Fringe! It's all lies. Lovely lies. Thank you everyone who voted." Bob
"Anybody who thinks I'm a good person does not know me - thank you for all these mistaken people!" Peter
Shortlist:
Alex Petty
Damian Clark
Renata Brightman