Shakespeare for Breakfast
Shakespeare for Breakfast
Play
10am (55 mins)
31 Jul; 1-12 & 14-26 Aug 2019
C viva (Main House)
7.50 - 9.50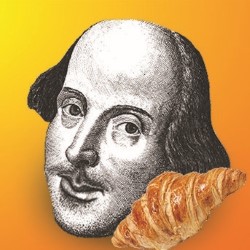 Mon
Tue
Wed
Thu
Fri
Sat
Sun
31
1
2
3
4
5
6
7
8
9
10
11
12
13
14
15
16
17
18
19
20
21
22
23
24
25
26
27
28
29
30
31
Venue details
16: C viva
Room: Main House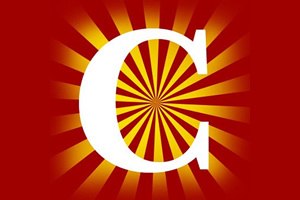 Tickets
Most tickets cost between £7.50 and £9.50, depending on the day. To book visit the official Fringe website or contact the venue:
The Bardic Breakfasters are back! C's sensational Shakespearience returns, for its 28th sell-out year, with free coffee and croissants! A pleasing plethora of pentameter, puns and pastry. Perfect for hardened fans of the Bard and blank verse virgins alike. This year they take on classic Romeo and Juliet[/]. 'A bouncy and boisterous take on Willie's work' (List). 'Well worth getting out of bed for' (Independent). 'No holds Bard' (FringeGuru.com). 'Irreverent humour... clever' (Stage). 'Side-splitting... glorious' (BroadwayBaby.com). 'Full of fun' (RemoteGoat.com). 'Sizzling' (Scottish Daily Express). Free coffee and croissants! Book early.
Share this show
Reviews
Review this show
To rate this show (and optionally leave a comment) you need to log in. If you don't yet have a BCG account you can set one up for free very quickly - just enter an email address and password.