Comedian and financial writer Dominic Frisby talks about why many comedians perform in Edinburgh despite knowing they're going to lose money.
The famed Edinburgh Fringe is underway. Tens of thousands of artists have descended upon the Scottish capital for the biggest arts festival in the world, myself included.
And yet many shows, perhaps even the majority, will actually lose money this month. So why do artists do it?
Because it isn't televised in the same way as, say, a major sporting event such as the Olympics or the World Cup, many people don't realise just how big the Edinburgh Festival is. Indeed, in terms of the number of visitors it attracts - over 4.5 million last year - the Festival ranks alongside both the World Cup and the Olympics. They are the only other events in the world, which sell as many tickets - and they happen every four years. Edinburgh is annual.
The Fringe, once a sideshow, has evolved to become what is probably now the main event (although I'll be excommunicated for saying that). This year it will sell close to 3 million tickets (last year it sold 2.7 million) in addition to which there are the numerous shows which are free (a bucket is passed round at the end). Last year there were around 3,400 shows - and that's just those that were listed - at something like 300 different venues. Everywhere is a potential venue: there have been shows in the back of a car, a hearse, a swimming pool, a tunnel, even somebody's bathroom.
When you consider the sheer size of the thing and the number of visitors - all spending - you realise hundreds of millions of pounds are making their way to Edinburgh each year. But it usually isn't the artists who are making the money.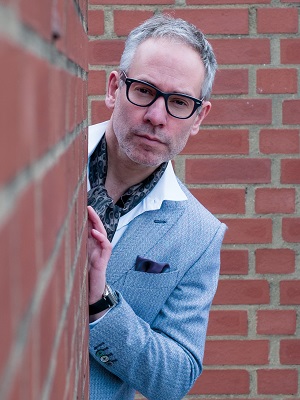 Let's say you are a little-known performer in a 50-seater venue, charging £10 a ticket, performing 25 shows over the course of the run. The absolute maximum the show can take is £12,500, of which the artist's share will usually be 60%: so £7,500.
Then there are the costs. These vary from show to show, of course - the biggest variable being the number of performers in a show and whether they require paying and accommodating. But the budget for one-person show might look something like this:
Accommodation: £1,500
Poster/flyer design and printing: £500
Advertising: £1,000
Production: £2,000
PR: £1,000
Photo shoot: £250
Flyerer wages: £500
Travel: £150
Set and props: £100
Show operator / tech: £300
Brochure entries: £900
Subsistence: £1,000
TOTAL: £9,200
Now, of course, many of these costs can be brought down. You can stay with friends, live off turnip soup, do as much as possible of your PR and advertising, produce the show yourself and so on. But many of these costs are unavoidable, particularly if you want to get noticed - which is one of the main reasons to do the festival. And if you have more than one performer in the show, or a show that is somehow expensive to put on for some kind of technical reason (perhaps it's a special effect extravaganza), costs can quickly spiral.
It's pretty obvious why stand-up - just one bloke and a mic - has become such a growth art form over the last 30 years. It is as much for economic reasons, as it is artistic: it's the cheapest, most basic form of entertainment to put on.
But nine grand of costs for a show that can take a maximum of seven grand, and will more likely take four, describes the predicament in which many artists find themselves.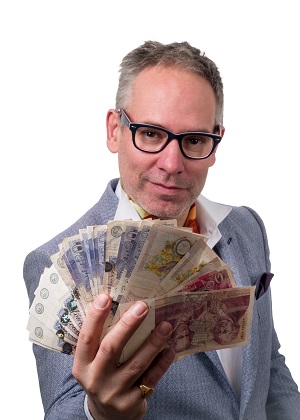 As a result, in a recent years, we have seen the growth of the free fringe: advertising and listing costs are slashed, PR is the artist flyering their own show, which he has also produced, and so on. Entry is free and a bucket is handed around at the end. Some audiences give very little, others give more: I think the average is around £1.50 a head, maybe a little higher. Bizarrely, many acts can cover their costs on the free fringe, and even make some money. (In 2016 I did two shows one on the free fringe and another at the Gilded Balloon; the free fringe show ended up subsidising the other).
Many acts on the free fringe also report a happier, less pressured fringe experience. But they are less likely to be written about in the papers, they get less exposure in what is, as much as anything, a fame game. It's all part of the decisions an act needs to make.
It is only when acts get to a certain level and start selling out venues of around 100 seats that the economics of the traditional, paid fringe start to kick in.
And yet, despite the woeful economics, and the fact that by September most shows are history, Edinburgh is the focus of many a performer's year. By December work has already started on next year's show.
Why do it? If you're a footballer, you want, more than anything, to play at the World Cup. Edinburgh is the equivalent. If you are a performer, you go to Edinburgh. For some it is a rite of passage, others have been coming for 20 years or more and will continue to come for another 20, even if they know they will never be the household name they perhaps once dreamt of becoming. They still have a show they want to do and a statement they want to make.
Many come here to be noticed. They're greedy for awards, for TV appearances, they want to get a tour out of it, they want to be booked for festivals in Australia or Canada. Others come here, simply, to get better. Others because, when all is said and done, it is a laugh. But all of the country's better known comedians, early in their career - whether it's Jimmy Carr, Michael McIntyre, Miranda Hart, Catherine Tate or John Bishop - have come to the Edinburgh Festival and lost money. The loss was essential to their progress.
Edinburgh is a loss-leader. By doing a show, you're making an investment in yourself. Sometimes the investment pays off in the short term, often it doesn't, but in the longer-term, you'll usually be the better for it.
Frank Sinatra once said that "if you can make it here, you can make it anywhere". He was singing about New York, but the statement applies just as much to Edinburgh.