This is a 2018 show that has now finished.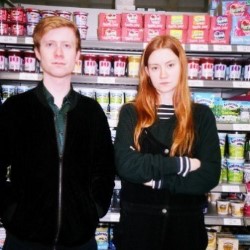 Mon
Tue
Wed
Thu
Fri
Sat
Sun
30
31
1
2
3
4
5
6
7
8
9
10
11
12
13
14
15
16
17
18
19
20
21
22
23
24
25
26
27
28
29
30
31
It's time for the Big Shop, not to be confused with your 'bits shop' (which you might do at the little Tesco) or your 'big wash' (which is like the Big Shop but that's not what we're talking about). Join Cambridge Footlights John Tothill and Eve Delaney for an hour of slightly naughty, slick and spicy, fruity-fruity character comedy. Bring the big car and the big bags for life because my god you're going to need them.
We all do a Big Shop. Ever wondered what your fellow shoppers are thinking? Go see this duo who draw you into the worlds of their acutely observed characters. Hugely entertaining with great chemistry they're having lots of fun on stage and you will too.
Share this show
Reviews
Credits