Phill Jupitus: Porky The Poet
Phill Jupitus Is Porky The Poet In Survivalve
Poetry
12:30pm (1 hour)
5-13 & 15-27 Aug 2017
Free
This is a 2017 show that has now finished.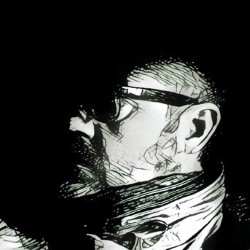 Show details
Poetry starring Phill Jupitus performed on the following days in August 2017...
Mon
Tue
Wed
Thu
Fri
Sat
Sun
29
30
31
1
2
3
4
5
6
7
8
9
10
11
12
13
14
15
16
17
18
19
20
21
22
23
24
25
26
27
28
29
30
31
Venue details
Phill Jupitus brings his fifth poetry show to Edinburgh with PBH's Free Fringe. As our world drifts inexorably towards an uncertain and troubling future, Phill Jupitus will gamely attempt to take your mind off the horror, misery and chaos with mildly diverting poetry, easy going chit-chat and splendid shoes, not forgetting the daily treat of Ten Line Fringe, constructed purely from show titles at this year's festival. So join Phill's stanza-bandying alterego Porky the Poet for this unmissable lunch time treat! Indoors! Near a bar! Free badge!
Share this show
Reviews
Press coverage
Visitor reviews

thingymcjig
Porky the Poet is amazing, he is not only lyrically lush and poetically poignant but also has an on stage presence and humour reminiscent of the late great Phil "comedy bear" Jupitus. Not only was this the best free fringe show I saw over the course of a week but the best show I saw period. This guy is even funnier live, then when he is on the telly box, Cool guest poet also in attendance.