Wil Greenway
Wil Greenway - For the Ground that Grew Me
Theatre
4:20pm (1 hour)
6-16 & 18-30 Aug 2015
6 - 10
This is a 2015 show that has now finished.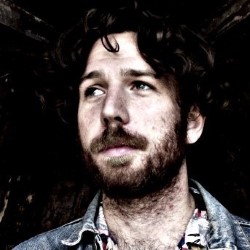 Show details
Theatre starring Wil Greenway performed on the following days in August 2015...
Mon
Tue
Wed
Thu
Fri
Sat
Sun
03
4
5
6
7
8
9
10
11
12
13
14
15
16
17
18
19
20
21
22
23
24
25
26
27
28
29
30
31
1
2
Venue details
That rich taste when you bite your tongue? It's those quiet stories in your blood, passed down from generations before you. These are mine. A new set of truths, fears and lies from the creator of Vincent Goes Splat ('...an absurd and yet utterly human story', Daniel Kitson), A Night to Dismember (runner up Best Comedy and Best Comedy performer at Auckland Fringe) and The Lounge Room Confabulators (Winner of the Underbelly Edinburgh Award).
Share this show
Reviews
Press coverage
Full press release
I'm going to tell you how my Grandad lost his eye. I'm going to tell you the secret to making the best roast potatoes in the world. And I'm going to tell you how a costume party can ruin your life. Family history 100 years old. Our roots have stories. These are mine.
Award-winning storyteller Wil Greenway weaves a brand new tale of hilarity, heartbreak and home truths.
Wil is exactly six feet tall, just like the tower of dirt they'll bury you beneath when you're gone. Fresh from taking his previous creations A Night to Dismember and Vincent Goes Splat through London, Brighton, Melbourne, Auckland and Oslo, Wil arrives with a brand-new show, premiering at the Edinburgh Fringe 2015.
You can spot Greenway's turn of phrase from a mile away, but this year there's also live music and two lovely voices to sweeten the deal. At the heart of For the Ground that Grew Me is a Greenway family story that's lived nearly 100 years, something old which, in this case, is certainly something new.
Wil Greenway also makes up half of the Lounge Room Confabulators: Stories told in the intimacy your own home (Winner: Underbelly Edinburgh Award, Winner: Adelaide Fringe Award).