Pippa Evans
Pippa Evans: There Are No Guilty Pleasures
Music
1:45pm (50 mins)
8-9, 11-16, 18-23 & 25-30 Aug 2015
Free
This is a 2015 show that has now finished.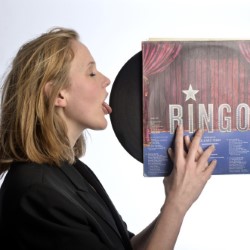 The listing for this show in the printed programme is wrong. The following details are more likely to be correct, but we suggest you independently check.
Show details
Music starring Pippa Evans performed on the following days in August 2015...
Mon
Tue
Wed
Thu
Fri
Sat
Sun
03
4
5
6
7
8
9
10
11
12
13
14
15
16
17
18
19
20
21
22
23
24
25
26
27
28
29
30
31
1
2
Venue details
Star of various things that her name isn't in the title of (The Now Show, Showstoppers, Fast and Loose and other stuff you might have heard of) and creator of such juxtaposing projects as Loretta Maine and the Sunday Assembly, Pippa Evans wants to celebrate all those things we pretend we don't like. Mick Hucknall, picking your feet and jokes involving crotches are all on the list. What's your guilty pleasure? Come confess!
Share this show
Reviews
Press coverage
Full press release
Pippa Evans is thrilled to be returning to the free fringe this year with her brand new show There Are No Guilty Pleasures.
It took her 12 years, but Pippa finally admitted it. She has a massive crush on Brian Conley. This is not deemed cool in her circles, or indeed, in any circles. For years she hid neath the weight of this hidden love - not daring to tell anyone how much she wanted to sing Swanee with him. Then last year, with her packed-to-the-rafters debut Free Fringe show, Don't Worry I Don't Know Who I Am Either, Pippa revealed all.
Soon audience members were contacting her to confess their embarrassing crushes. What is it that makes us so scared to admit who we really love? What is so terrible about liking the music of Phil Colins? Why is Pepperami something people guzzle hastily whilst still in the Sainsbury's car park? How come everyone hates Katie Hopkins yet her articles are the most read in the country?
With this year's show, Pippa intends to dig deeper into the phenomenon that is the guilty pleasure, find out what yours is and release you from its grip. Like Oscar Wilde said - there are no guilty pleasures. Or at least, there shouldn't be.
Expect songs, jokes and a lot of audience interaction. And if you need some kind of assurance it's going to be as excellent as it sounds, it was already been nominated for Best New Show at Dave's Leicester Comedy Festival.
Pippa has also been twice nominated at the Chortle Awards, once in 2009 for Best Character Act and then again for Best Musical & Variety Performer in 2013 as her wonderfully disturbing character, Loretta Maine. She is a regular song contributor on BBC Radio 4's The Now Show and a founder member of The Showstoppers.
On top of all this, Pippa co-founded the international phenomenon that is The Sunday Assembly - a worldwide network of non-religious get togethers which help people Live Better, Help Often and Wonder More.
---
Tweets by iampippaevans