Harry Garrison
Dead Funny
Music
10:25pm (1 hour)
7-9, 12-16, 19-23 & 26-30 Aug 2015
Free
This is a 2015 show that has now finished.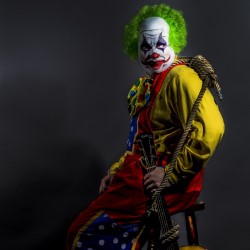 Show details
Music starring Harry Garrison performed on the following days in August 2015...
Mon
Tue
Wed
Thu
Fri
Sat
Sun
03
4
5
6
7
8
9
10
11
12
13
14
15
16
17
18
19
20
21
22
23
24
25
26
27
28
29
30
31
1
2
Venue details
This is Glasgow-based comedian Harry Garrison's debut festival show, but with his confident, flawless delivery and natural charm, one would never know. Don't be fooled when he shuffles on clutching his guitar: his set is not for the faint-hearted. His honest, and often oddball take on life and other sensitive topics are expertly handled in a way that will have you cooing over his romanticism, dropping your jaw in shock that yes, he did just say that, and howling with laughter in delightfully equal measure.'...stylishly expressed ... charismatic performance' (Chortle.co.uk, 2014). '...standout crowd favourite' (Scotsman, 2014).
Share this show
Reviews
Full press release
Turning 30 is a milestone in anyone's life: the sights you've seen, the scrapes, the japes, disappointments and lost loves you've survived would make you laugh or cry. For cheeky chappy Harry Garrison, laughter was definitely the way forward. So Harry made the transformation from struggling singer-songwriter to successful side-splitting comedian by headlining at his own 30th birthday party, and giving his friends the gift of laughter with his offbeat, whimsical and tuneful take on life.
Four years on, Harry has become a familiar face on the comedy circuit and made it to the finals of several national competitions, his jokes haven't aged a day and his new material is hilarious and straight-talking. Yet he still knows how to throw a party - his fringe show is free, at the Beehive Inn, 22.25pm, (7th-30th August except Mondays and Tuesday). Plus, at least we don't have to buy him a birthday card this time!
Warning: Laughing this much may cause wrinkles.
---
Tweets by mrharrygarrison