Hampstead Murder Mystery
The Hampstead Murder Mystery!
Theatre
1:50pm & other times, see below (70 mins)
7-22 Aug 2015
6.50 - 9.50
This is a 2015 show that has now finished.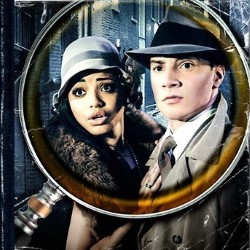 Show details
Theatre performed on the following days in August 2015...
Mon
Tue
Wed
Thu
Fri
Sat
Sun
03
4
5
6
7
8
9
10
11
12
13
14
15
16
17
18
19
20
21
22
23
24
25
26
27
28
29
30
31
1
2
Days marked with a + indicate multiple performances.
Differing performance details
Venue details
High Court Justice Sir Horace Fewbanks is found dead in his Hampstead home. Will Detective Inspector Chippenfield of Scotland Yard unravel the tangled threads of the case before he is upstaged by the celebrated, suave gentleman detective Montague Crewe? Set across Hampstead, Westminster and Scotland Yard, the Pleasance's 'breathtakingly skilful ensemble' (Scotsman) populate the stage with over 150 characters in this brilliantly ingenious 1920s crime thriller that sets its tongue firmly in its cheek. Young Pleasance 'makes many of the adult ensembles at the Fringe squirm with envy' (Skinny). 'An absolute delight' (BritishTheatreGuide.com).
Share this show
Reviews
Visitor reviews

ajbl
First ever review but this is one of the best shows we have ever been to at the festival. The energy and enthusiasm from the whole cast was wonderful as was the quality of the acting. Normally you have a few good leading actors that leave others behind - this was not the case. Everybody was strong in their characters and mesmerising in the fun they were obviously having on stage. The creativity of the scenery changing and dynamics on stage as well as the pace of the action means the 70minutes flies by.