Heretical Historians
The Greatest Stories Never Told
Theatre
7:35pm (50 mins)
17-22 & 24-29 Aug 2015
4 - 7
This is a 2015 show that has now finished.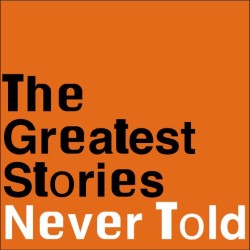 Mon
Tue
Wed
Thu
Fri
Sat
Sun
03
4
5
6
7
8
9
10
11
12
13
14
15
16
17
18
19
20
21
22
23
24
25
26
27
28
29
30
31
1
2
Venue details
The Heretical Historians present a series of short comedies based on the bizarre, true stories that history forgot: The Pope who censored the Vatican statues; the ministers who drank to better their government; Julius Caesar's adventure with his pirate friends; Lenin's desperate (disguised) dash on the eve of the revolution and the British attempt to control India's cobras. A riotous evening of laughter and history as you've never known it. Warning: Probably considered educational by some. We disagree. Separate warning: Contains spectacular snake finish.
Share this show
Reviews
Press coverage
Full press release
Centuries from now there is a slim chance that the 2015 Edinburgh Fringe will be known as host to "one of the greatest theatrical events of history, in history": that's right, the world première of The Heretical Historians first show, The Greatest Stories Never Told. A collection of short comic plays based on true historical events that have never had their absurdity dignified. Featuring figures as varied as Julius Caesar, the Shah of Persia, Lenin and Pope Paul IV, and scenarios such as kidnapping pirates, drunken adventures and large scale emasculations, each story promises to be unknown to audiences but instantly accessible and downright hysterical.
Featuring a diverse creative team, The Heretical Historians are three Northern brunette lads (one of whom wears glasses) and one ginger chap from The South, each with extensive experience as theatre-makers. All graduates of East 15's World Performance programme, having knowledge of both the world and performance, yet mastering neither. Although this show is their première as a company, the team have been attracting laughter and odd glances together for several years, creating many in-house productions during their training. Matthew Jameson, director and writer has had plays produced at both Edinburgh and Prague Fringes including the alternative WWI play, Dear Mister Kaiser (2014), the recipient of 5* reviews and well received by a strange man who bought him a pint.
In three words: COME for the ridiculous stories that you can't believe are true. STAY for the most original comedy that will undoubtedly be hailed as "Horrible Histories for Grown Ups" by lazy reviews. LEAVE misinformed, unamused and covered in snakes not covered in snakes.
Company
David "The Manly One" Archer - Pope Paul IV, brawny, brunette, bearded.
William "The Posh One" Hastings - Lenin, stout, ginger, bearded.
Matthew "The Academic One" Jameson - Jerningham Wakefield, stocky, brunette, bearded.
Niall "The Reckless One" Pickvance - Caesar, slender, brunette, bearded.
Creative Team
Script and Directed by Matthew Jameson
Technical Manager - Lloyd McDonagh
Front of House Manager - Charlotte Barnes
---
Credits
Tweets by HistoriansHere