Aidan Strangeman wins So You Think You're Funny? 2014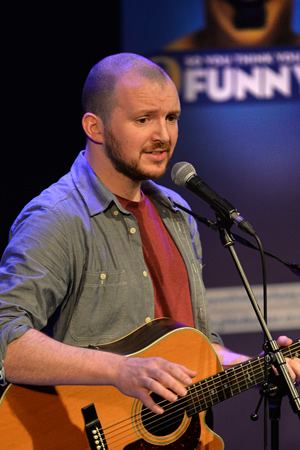 Musical comedian Aidan Strangeman has been named as the winner of the 2014 final of So You Think You're Funny?.
The new act competition, which is now in its 27th year, is one of the most prestigious comedy competitions in the UK. Previous winners include Peter Kay, Lee Mack, David O'Doherty, Tommy Tiernan, Miles Jupp, Dylan Moran and Aisling Bea.
The final, which took place at the Edinburgh Fringe tonight (Thursday 21st August), saw Strangeman picked as the winner ahead of the eight other contestants who had made it through the regional contests and Fringe-based heats.
17 year-old Elliot Steel, who is the son of veteran stand-up comedian Mark Steel, came second; with Joe Hart from Southampton third.
Each act had just eight minutes on stage to prove just how funny they were. Strangeman's set involved focusing on some of the embarrassing things that had happened to him; Steel discussed his young age; and Hart talked about science and coming out as gay.
The show was hosted by Zoe Lyons, with Jason Manford as the celebrity judge. On collecting the award and £5,000 prize money sponsored by Foster's, Strangeman modestly thanked the judges, saying they had made a "massive mistake".
Sitting alongside Jason Manford on the judging panel were Gilded Balloon boss Karen Koren, Universal's Angela Squire, Melbourne Festival's Susan Provan, Just For Laughs's Zoe Rabnett, Helen Hawkins from The Sunday Times, and Bruce Dessau from The Evening Standard.
The running order was: Elliot Steel, Mark Daniels, Jim Smith, Benji Waterstones, Aidan Strangeman, Christopher Macarthur Boyd, Eshaan Akbar, Joe Hart and Gary Meikle.
In profiles released in advance of the final, Aidan Strangeman wrote: "Stand back everyone, Aidan Strangeman has a bomb: A musical comedy bomb! You'll be hilariously maimed by his destructively catchy songs before you finally succumb to horrific, rib-shattering happiness. You're welcome. Front row not recommended."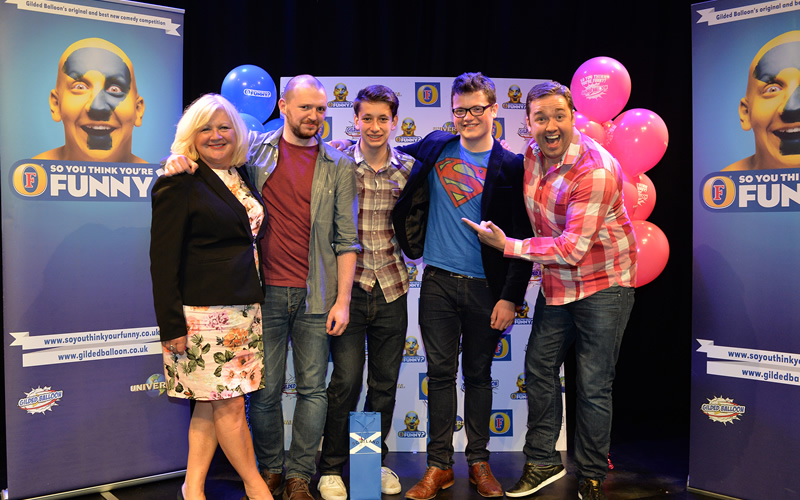 ---