The Good, the Bad and the Alien
The The Good, the Bad and the Extraterrestrials
Play
2:45pm (45 mins)
2-26 Aug 2012
Free
This is a 2012 show that has now finished.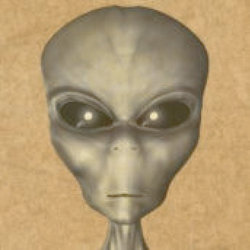 Show details
Play performed on the following days in August 2012...
Mon
Tue
Wed
Thu
Fri
Sat
Sun
01
2
3
4
5
6
7
8
9
10
11
12
13
14
15
16
17
18
19
20
21
22
23
24
25
26
27
28
29
30
31
Venue details
A damsel in distress. A rookie gunslinger. Six of the meanest badasses the Wild West has ever seen. And some aliens... Without you, our heroes don't stand a chance! From the people who brought you The Dead! **** (Scotsman), nominated for Best Free Show 2011. What the critics said about The Dead! 'Laugh-out-loud ... Extremely funny ... Anarchic humour ... Hilarious one-liners ... Executed with great panache' (Scotsman). The Good, the Bad and the Extraterrestrials, the only interactive sci-fi/western comedy you need see! Check out our Wanted posters for this year's Critters Are Here competition!
Share this show
Visitor reviews

Rosie Moore
I can't remember when I last laughed as much as I did during this performance. The witty jokes, audience interaction and commitment from the young actors made it a thoroughly unforgettable experience. They beautifully grasped the key factors of the genres they were parodying, clearly tickling the vast audiences funny bones! If I could, I'd definitely see it again.